And the Svartpilen concept is being made real too.
Austrian motorcycle manufacturer, the KTM Group, released their 2015 annual report today. In it were a couple of interesting details.
Alongside the confirmation of a new twin-cylinder engine being developed by KTM, there was another verification today; one that we revealed back at EICMA in November with an interview with their designer, Husqvarna are absolutely bringing their Vitpilen and Svartpilen concepts to market.
In the section of the report entitled 'Husqvarna Motorcycles, Goals and Strategy' and under a 'Future Vision: A Bold Return to The Street' headline, the document explicitly states that the first 'two' Vitpilen production models with arrive in 2017.
"2015 provided further evidence of Husqvarna Motorcycles' determination to progress innovative motorcycle designs beyond mere concepts – and actually realize them as standard production models.

For 2017 the next step will be realized with the arrival of the first two VITPILEN production models."
We knew that they were coming – Husqvarna have already announced this – but it's always good to have a confirmation.
The two 'flavours' will be a Vitpilen 125 and the Vitpilen 401 – there isn't any news on the Vitpilen 701 that we saw at EICMA, but we know from our interview that it won't be far behind.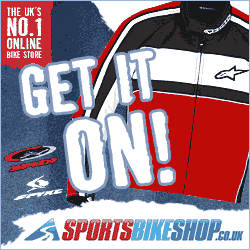 The other good bit of Husqvarna street-bike news from the report? The Svartpilen has now been confirmed as a production model too,
"As a first step, the upcoming segment-redefining VITPILEN and SVARTPILEN production models will set Husqvarna Motorcycles on a blazing trajectory to become Europe's third-largest motorcycle producer – with the aim of doing so by 2020"
To become Europe's third-largest producer of motorcycles, the Husqvarna brand will need to compete with their stablemate KTM, as well as BMW and Triumph. Can they do it with these bikes? Well, if the reception of these concepts is matched with sales of their production counterparts, then it'll be a solid start.