Things do not look great for the luxury, Italian motorcycle manufacturer.
Rumours and opinion pieces have been following the brand of MV Agusta around for months. Actually, years.
In fact, there's not been a time in recent history that we can remember when MV Agusta didn't have some sort of financial situation or other.
And now, once again, things are looking pretty serious.
Following a meeting today between officials from the board, financial representatives and union members, MV Agusta have announced that they are applying for an 'arrangement of continuity'.
In layman's terms (and assuming that our poor grasp of both the Italian language and financial phrasing is even somewhat correct) what this means is that MV Agusta is in severe debt and – rather than find itself subject to liquidation or bankruptcy – it is seeking permission to pay its creditors only part of the debt that it owes.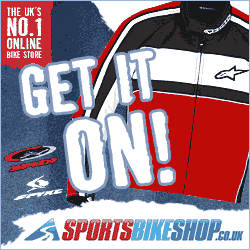 In essence it's made an effort to show the relevant parties that it's an ongoing concern that does show some signs of digging itself out of trouble, but it needs a little help.
Despite the Varese manufacturer having increased its turnover from €30 million to €100 million over the past five years – and growing 30% of that since 2014 – it would appear that this growth hasn't been enough to stabilise its considerable debt.
Neither has the arrival of Mercedes AMG as a 25% shareholder after an injection of €20 million in 2014.
And so now, they're essentially looking for help from the very people whom they own money to; in the hope that they'll be able to work themselves out of their troubles, rather than go bust and be of no use to anybody.
This arrival of the german car manufacturer was seen by money as MV's 'Audi' moment; this was going to do the same for them as the VAG purchase had done for Ducati. But something hasn't quite worked out.
Some have cited the issue being a lack of an adequate sales network, others a failure to take full advantage of the Mercedes partnership.
Along with the continuity arrangement, the board of MV Agusta have also announced a planned restructuring which is intended by them to realign the corporate strategy and to go some way towards sorting out the financial hole that the company finds itself in.
Whilst all of this turmoil might well result in an unfortunate outcome for many current investors, board members and production line staff, it may well yet end up vaguely positive for fans of the MV brand; depending on their point of view.
It would appear that the future of MV Agusta lies very deeply within the cradled arms of Mercedes AMG. If they were to sell their 25% stake or make an additional purchase then this could well result in a stabilisation of the financials that is so desperately needed.
And if not, well… This means that as the price and situation of MV Agusta continues to deteriorate, the German car manufacturer might find themselves with a luxury brand available for nothing more than a nominal sum.