Biking World Record achievements are dropping like flies.
It's a struggle sometimes to find decent enough 'news' to write about. But we've got the easy job… Imagine what it's like trying to promote a specific motorcycle or brand once the initial fever of a production announcement or first ride has been made?
What is a marketing/PR department to do?
Well… It would seem that one of the default fallback positions for these guys is to look at the Guinness World Record book and see what the opportunities are within motorcycling in there. After All, nothing screams press and column inches more than a world record winner? Right?
It was only last week that Victory announced their World's Longest Burnout.
KTM and Kawasaki are the latest manufacturers to get in on the act.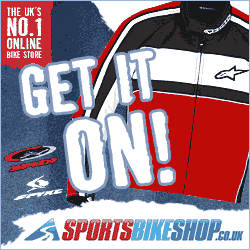 On paper, the KTM record would initially seem the most impressive. Francisco López, is a KTM rider from Chile who rode his way into the big book of records by taking a KTM Freeride E-XC up and around the world's highest active volcano, reaching a height of 6,060 metres above sea level. That's a new Guinness World Record for an altitude achieved by an electric powered motorcycle.
Not bad going!
And if numbers and specifics are your kind of thing, then there's a load more information over on KTM's blog that we advise you check out.
It really is an impressive achievement. But it's not actually the highest altitude ever achieved by a motorcycle. That was set in 2015 – again in Chile – by Gianfranco Bianchi (also Chilean) on a fuel injected Suzuki RMZ 450. He managed a height of 6,471.2 metres.
So whilst the KTM record is a great thing. It's perhaps a little less impressive when placed into the context of the existing record. It does make you wonder if the actual attempt was supposed to be for the highest altitude full stop?
An electric bike taking the honours over an internally combusted engined one would truly be an accomplishment. That's a real news story!
Next up is Kawasaki.
And this one is a little tricker to explain. And if we're being honest, we're still not sure what it's all about. But let's try…
So this was sent to us as a press release from Kawasaki, although it actually appears to be a NatWest bank media campaign. This is how they describe it on their YouTube channel,
"NatWest brings together rugby world cup winner Lewis Moody, daredevil motorcyclist Lee Bowers and world record stunt driver Terry Grant for an epic rugby world record challenge. Lee Bowers must intercept the ball at a speed of over 50mph whilst standing on his motorbike to set a new Guinness World Record. To make things even trickier, the ball is being passed between two Nissan Jukes, on two wheels! It's fast. It's furious. It's rugby like no other."
It's fair to say that this one isn't easily findable within the Guinness World Record website. We searched for 'World's fastest Rugby interception by a man on a motorcycle, between two international rugby stars, who are hanging out of a car window, whilst it is up on two wheels'.
But that didn't return any results.
So we did a search for Motorcycle+Rugby instead.
It turns out that the actual record being attempted was 'Greatest speed differential between the throw and catch of a rugby ball'. Which, despite some vague research, would appear to be the first time that it's ever been attempted.
It's certainly some impressive skill, and we really don't want to belittle the result. But it kind of feels as if it's a stunt in search of a record, rather than a supreme World Record achievement.
So all this got us thinking? What other motorcycling records are there up for grabs that people could have a go at breaking?
In marketing speak this would be called searching for the 'low hanging fruit'.
A search for 'Motorcycle' on the Guinness World Records website returns 166 results, some of which we've already featured here on Motofire, such as the World's Longest Motorcycle. Which – whatever way you look at it – is pretty impressive; perhaps even more so by being completed by an individual rather than a brand.
Then others just seem really lame. Like this one for the 'Largest parade of BMW motorcycles', which is a paltry 241 bikes. This looks like a record that BMW themselves could break on any day of the week… Especially when you see that the world's largest motorcycle pyramid involved just forty people less!
And we've not even scratched the service.
So come on BMW! What are the chances of you being able to arrange both the world's largest BMW motorcycle parade AND the world's largest motorcycle pyramid at the same time?
Now, that… That really will be news!