If the first race in Qatar was a challenge, it's in Argentina where we could start to see some problems emerge.
A 3-day preseason test meant that the teams were treated to practically unlimited track time at the Losail circuit to iron out issues that were presenting themselves. Michelin were also able to take that data to tweak the tyre allocation for the race.
But at Termas de Rio Hondo there hasn't been any testing; the last time the teams were here was in 2015 for the race, and although Michelin have tested here it was only for a single day with Michele Pirro after the race.
The Argentinian circuit presents a real challenge for Michelin, the track features fast, long-radius corners with high camber angles. It also has one of the highest average speeds at 173.3km/h, which in turn means hard braking. With 9 right corners, and 5 left, the right-hand side of the tyre experiences more wear, but the left experiences high temperatures, particularly at turns 6 and 11. To combat this Michelin have brought hard and medium compounds for both the front and rear slicks, as well as intermediates and wets.
For the riders and their teams, many could really struggle to find a setup quickly. The work they've done in the pre-season at Sepang and Phillip Island, and the final test and race at Qatar isn't likely to be of much help.
For the World Champion, Jorge Lorenzo, it's going to be an interesting weekend.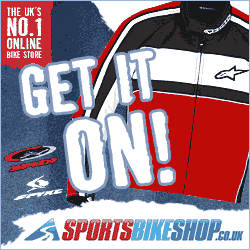 His best result at the track was 3rd in 2014, and despite his dominant start to 2016, will he be able to continue that in Argentina? That will depend on how well Yamaha are able to translate the settings that they know work in Qatar, into working at the other tracks as well.
Lorenzo likes the Termas de Rio Hondo circuit saying that "it's nice to ride… fast track with very nice corners". Certainly the high-speed corners should suit Lorenzo's style, assuming he can manage his tyres well while working with the new electronics.
For his Yamaha teammate, Valentino Rossi, there is work to do after Qatar. He finished just 2.387s behind Lorenzo at Losail, but was unable to get on the podium finishing 4th.
Argentina is a good track for Rossi, he won the race last year, after coming from behind and catching Marquez with 2 laps to go, before the Spaniard crashed out after coming into contact with Rossi as they both fought for the same piece of track.
Marc Marquez seemed able to put some of his testing woes behind him in Qatar. He was visibly fighting his Repsol Honda during the race, but was able to execute some stunning overtakes on Rossi and Dovizioso. Marquez has the best record in Argentina, with pole positions in both 2014 and 2015, and the victory in 2014.
Despite coming into this race feeling positive after Qatar, Marquez knows that it could be tricky for them if their base set-up isn't quite as comparable as they hope. "Of course, it will be a question mark until Friday, but in all, Argentina is a circuit that I like."
On the other side of the Repsol Honda garage, there's slightly less positivity. Dani Pedrosa also performed better than expected in Qatar, but despite finishing 5th he was 14 seconds behind Lorenzo. This means he was actually further behind this year than in 2015 when he was suffering from severe arm pump. Pedrosa feels that they need to improve the riding position, as well as working on general setup issues. He didn't race in Argentina last year but liked the track layout in 2014.
For the factory Ducati team they started 2016 much the same as they started 2015, with Dovizioso on the podium, and Iannone showing well until he crashed out. Dovizioso was also on the podium at Termas last year, finishing in second place. The Italian feels that they have found a good base set-up for the next few races after Qatar. Both riders like the circuit and look forward to using their GP16s speed advantage.
Argentina could also be another opportunity for Suzuki to shine.
Last season Aleix Espargaro was second on the grid, but ultimately didn't have the power to stay at the front, much like Maverick Vinales this season in Qatar. However, the Japanese factory have made improvements over the winter, with their seamless gearbox in particular. They still can't compete with the Ducatis on speed, but no-one can. It will be interesting to see if this track suits them better.
While finding a good set-up will, as always, be essential, it's likely to be tyres that play a key role this weekend in Argentina.
The early weather forecast shows rain on both Saturday and Sunday, how accurate that will be remains to be seen. But we could see the Michelin wet and intermediate tyres being used for the first time this season, as well as the minefield that is setting up electronics for the rain.
Action gets underway on Friday, with FP1 at 13:55 UK time, while the race on Sunday starts at 8PM in the UK.