If it's motorcycling T-shirts or the best poster prints that you're after, we've got you covered.
We've been working hard on bringing Motofire.com to you every day since we officially launched back in November 2015, and now we're pleased to announce the opening of our own, little ol' merchandise store.
And we're not just bringing you any old tat and junk either… For both T-shirts and our incredible quality poster prints, we've managed to get CormacGP and his stunning MotoGP photography onboard. This means that we'll be bringing you new and fresh images available to purchase in a variety of forms after EVERY MOTOGP ROUND for 2016!
And just look at some of this work…
And that's not all… Because the legends at Oily Rag Clothing have agreed to work with us too… Which means that we're proud to say that we'll be featuring their stunningly cool clothing in our store over the coming weeks and months too!
We've been completely overwhelmed with your support and kind words since we opened our virtual doors and to say thank you, we've got a special launch offer.
The first TWENTY orders of £50 or more will qualify for a whopping 20% discount. And that's on everything… Our own brand shirts, CormacGP's incredible photography or even the retro/vintage-styled delights of Oily Rag clothing.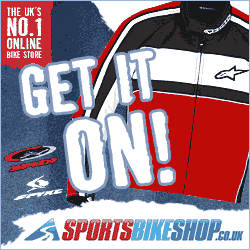 All you need to do is enter 'MOTOFIRELAUNCH' into the discount box when finalising your purchase.
We're proud of everything we've managed to achieve over the past few months. So please go and check out our store and let us know what kind of stuff you'd like to see next.