The world's top-selling motorcycle manufacturer invests in brand new, research & design centre.
Not heard of Hero MotoCorp, you should have. Hero sold over 6.6 million motorbikes last year. To put that into some sort of perspective, Ducati were celebrating a 22% upshift of sales for 2015 that saw them shift 55,000 units.
In 2012, Hero MotoCorp sold more bikes than the second, third and fourth placed manufacturer put together!
You may not have ever wanted – or even seen – a Hero motorcycle, but they're big. They're HUGE.
Yesterday, they announced a new $125 million design centre on the outskirts of Jaipur, India which features over 10 miles of test track and a swath of giant, 3D printers.
"This new home of our R&D team and the commencement of operations here is a major milestone in our endeavour to ramp-up the product development competency to global standards at Hero.

Within this facility we are establishing new work processes and enhancing our technical skills to global benchmarks. We will compete globally, attracting the best talent from India and across the world." – Dr. Markus Braunsperger, CTO, Hero MotoCorp
The entire facility stretches for over 247 acres and hosts a network of 14 different test tracks of various types and 45 different road surfaces developed to test for both Indian and International road surfaces. It's zonal design includes specific areas for clay modelling and prototyping and laboratories for the testing of components.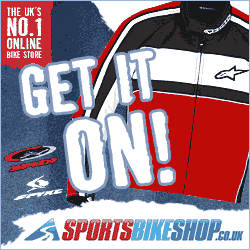 Hero have been grabbing some impressive names in the motorcycling sector over the past few years and the Chief Technology Officer, Markus Braunsperger who is heading up the new development used to be the Chief Engineer for BMW Motorrad's R&D division.
Oh, and according to the press release, the new research centre has 22 ponds within its grounds apparently. So that's nice too.