Living with a purely electric motorcycle conjures up some issues.
Is it possible to travel purely on electric power? What about range anxiety? Where are the charging points? Will I feel like Tony Stark?
A lot of these questions have been answered already, but until we begin to see battery-powered machines on our streets regularly, we're going to have to answer them a few more times before it all becomes common knowledge.
For some countries, this electric revolution is happening faster than others. None more so than in Taiwan where Gogoro launched back in 2012. But with an infrastructure based around battery-charging stations, the Gogoro roll-out is limited in scope to a city-by-city progression. This means that western coverage has been thin on the ground.
That's where this video from CS Hsia comes in,
Aside from news flowing out of trade shows and tech expos, there hasn't been a lot of western automotive media coverage on Gogoro.
So, he went off and borrowed a machine from his friend Joe and took to the streets for a while to give it a thorough testing – in English.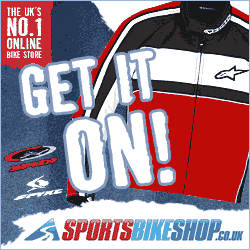 We ourselves bumped into the Gogoro guys back in November at EICMA and were extremely impressed with the quality and ease of their system.
Let's hope it reaches a few US and European cities soon.