Fifteen-time world champion racer Giacomo Agostini thinks that Lorenzo moving to Ducati might be a good switch.
In an interview with Quotidiano, the soon-to-be 74 year old Italian also revealed that Ducati have, absolutely, offered the Spanish world champion a seat for 2017.
With Valentino Rossi already securing a two-year extension to his current Yamaha deal, all eyes have been on Lorenzo; especially since it was revealed that Jorge received a similar offer from the Japanese firm but has – as yet – failed to put pen to paper.
'I know for a fact that Audi, which controls Ducati, have relayed to Lorenzo a super offer.' – Agostini
Continuing his conversation, Agostini refused to be drawn much further on the Lorenzo situation, but he did seem to think that Lorenzo moving to the Italian race team might not be the disaster that some would appear to think it could be,
'I don't know what he'll do; will he take the extra money to justify the bigger challenge? The best bike is indisputably the Yamaha, but if Jorge think that he can make a difference going to Ducati then it could be good to accept'.
This weekend sees the MotoGP circus travel to Argentina for the second round of the 2016 championship.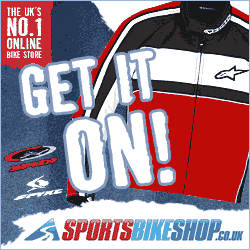 Some reports have suggested that we could see Lorenzo make a decision as early as Friday practice, but with speculation and rumour rife, we could see this drama take a while to untangle yet.