Expect every YouTube vlogger to have MotoGP style data soon.
We often browse Kickstarter for motorcycle related projects. Usually for two reasons: 1) We're quite nerdy here at Motofire HQ and we like our gadgets and 2) It's a good way of filling our website with motorcycle related news when there isn't much happening.
Our latest find is the BRAIN One from an Italian start-up that focuses on capturing telemetry data from your bike and displaying it back to you through your Android smartphone.
The little black box attaches to your bike without wires and transmits the data directly to your phone. It measures speed, trajectory, g-force, cornering angles, gear positioning and even RPM. It's a neat little box of black (data) magic.
It's compatible with any action camera too, so you can record your ride and then upload it to the BRAIN One desktop application and it'll overlay your video with the performance data of your choice.
It's the perfect way for your mates to prove to you that you weren't quite lent over in that last corner as far as you thought you were!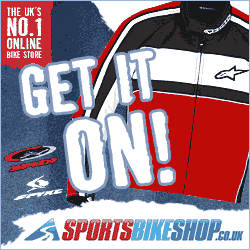 At the time of writing this the project is not quite up to half-way backed, with €21,825 raised of a hopeful €50k.
The sad news is that the original €199 early bird offers of a unit – aiming to be shipped in May – are all gone. But there are a few €229 units left if this is the kind of gadget you like to throw your money at.
http://www.brainsomeness.com/kickstarter/