But that's not to say that the Honda NAVi concept revealed in India at the Auto Expo isn't an interesting new take on a two-wheeled vehicle. The NAVi name apparently stands for 'New Additional Value for India' – which does sort-of sound like an acronym looking for a name, but we'll forgive Honda India for that, because what they've actually designed is pretty interesting.
The brief for the design was simple, Honda wanted to create a new, fun motorcycle that would slot neatly into the popular, Indian bracket of 110cc-powered bikes. And they wanted something that took a little less of a utilitarian approach. Quite a tall order for what has become Honda India's first, 100% R&D model.
The Honda 11occ HET engined machine has automatic transmission and blurs the line between motorcycle and scooter. Look at that odd engine block… Notice anything different about it? That's right. It's not an engine at all, but is actually the storage compartment for the bike.
Three models have been shown by Honda. NAVi Street, NAVi Adventure and NAVi off-road and all are as you would expect them to be; off-road has knobbly tyres etc.
"With India having the world's youngest population, it is imperative for Brand Honda to connect with the youth. NAVI will take forward Honda's Fun DNA in India. From business point of view, almost 70% of 2wheelers sold in the country today have engine displacement upto 110cc. However most of the models here, irrespective of their segment – Motorcycle or Scooter – are lookalike without much differentiation in specs or features. Considering the potential & moving away from the Syndrome of Sameness, Honda R&D India challenged to create "New additional Value for India" – NAVI." – Mr. Yadvinder Singh Guleria, Senior Vice President – Sales & Marketing, Honda Motorcycle & Scooter India" 
As with all things 'youth' the bike also comes with an Android App for designing and booking your purchase and customisation of panels and graphics would appear to be key.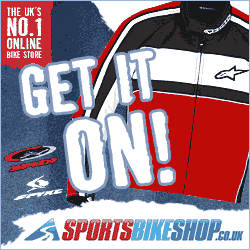 We've had bikes like the Honda NCX series over here in Europe for a while now, but this is the first time an automatic, two-wheeled crossover has been seen on Indian shores.
It almost certainly won't make it here to Europe but that doesn't matter. Because it's a cool, fun little scooter/bike/thing that will encourage people to make the most of their two-wheeled existence.
We really do want a little go though… Honda UK, are you listening?