Last year's third placed TT Zero rider will now ride for the Belgian manufacturer in the world's premier electric motorcycling event.
Saroléa Racing announced their TT Zero team for their 2016 campaign this evening as Northern Ireland's Lee Johnston and Bradford's Dean Harrison. Both will be riding the updated Saroléa SP7 around the mountain course.
Both riders have solid TT pedigree, with Dean Harrison competing in his sixth TT this year and Lee Johnston securing a third place finish last year with the Victory TT Empulse team.
Saroléa Racing competed at the Isle of Man TT Zero for the first time in 2014; Robert Wilson taking the brand new, all-carbon SP7 to a 4th place, just 0.4 seconds off of the podium with an average speed of 93.507mph.
2015 followed with significant advancements, but a ride that only resulted in a 5th; with an average speed of 106.510 mph, a pretty large 13 mph improvement despite the slightly disappointing placing.
With TT Zero lap speeds and technological advancements evolving at an unprecedented rate, the 2016 TT ZERO is set to be one of the most exhilarating races in electric history.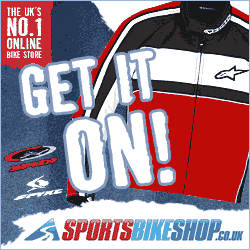 Saroléa was founded in 1850 and as well as being the first Belgian motorcycle manufacturer were also one of the first ever global motorcycle manufacturers, producing machines for over 70 years until the factory closed down in the 1960's.
The rights to the marque were then bought in 2008 by twin brothers Torsten and Bjorn Robbens, (whose great-uncle was a factory rider in the earlier years) and the brand was reborn.
The SP7 competed at the TT last year and is being developed as the base for the recently announced MANX 7 100% Electric Superbike.