Cameron Donald is a genuine road racing talent with an enviable record at the TT.
The two-time winner and 10-time podium man was the fastest newcomer in 2005 and finished second in the Senior TT the following year, in only his second attempt.
In 2008, he won the Superstock and Superbike races, and added a second place in the Senior for good measure. Cam went on to set the first ever 131mph lap – during practice in 2009 – and finished second in the Superbike race in 2011, 2012 and 2013 – this last being his tenth TT podium.
Although he began riding before he was 10, he didn't race seriously until he was 15, when he started competing in short circuit dirt track events. Away from the Isle of Man, he's won the Macau Supersport Grand Prix twice, and finished sixth in the Bol d'Or 24 Hour and fifth at the Le Mans 24 Hour in 2011 and 2012 racing for the Honda TT Legends World Endurance Team.
He tells Esses Magazine why he's taken on what he sees as his most exciting challenge yet; piloting Norton back to its rightful place at the top of the TT podium…
---
You've raced the TT for a decade. What does this place mean to you?
In 2004, I competed in a couple of BSB rounds for a privateer team I'd met during the Macau Grand Prix. While I was in the UK I went over to the North West 200. I thought it looked alright, a bit wild, I couldn't really picture it until I saw bikes on it. I looked at the Ulster Grand Prix circuit and thought; Jeez, you can keep that, it looks really ropey. Then I went to the TT and I remember sitting on a hedge at Ballagarey thinking; I have to do this! For me, the TT was the holy grail. It was just so fast. So I came to watch the Senior race in 2004 as a spectator and came back the next year as a racer.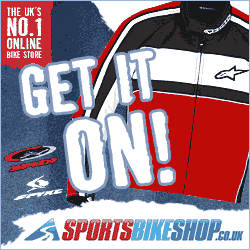 What was that first year like?
Unbelievable! I was the fastest newcomer and got some good results – I was 11th in the second Supersport race. My first time on a superbike was in 2006, and I finished second to John [McGuinness] in the Senior and held the lap record before he broke it back. I am more proud of those early efforts now than I have ever been. At the time I was so focused on winning that I didn't stop to look at what I had achieved. I'm also very lucky that I survived some of it because I was so committed that I didn't care about much else.
Have you always found the danger element attractive?
Of course. I love the buzz of going fast, but I take my safety seriously.
You wouldn't get the same buzz if the circuit was lined with bouncy castle walls…
Part of the thrill is the danger. What I love about the TT is the speed, the challenge, the history – I feel like I'm a little piece of that history every time I go out. My name is on the Superbike trophy with some of the greats. I would never compare myself to them but it's there and says I've achieved something.
What does a race feel like?
Bloody fast, but when the bike's working well it doesn't feel rushed. It's usually when you're fighting the bike and it's not working how you want it to – when you run wide and brush a hedge – that you get an overwhelming sensation of speed.
So how come you were on the pace straight away as a newcomer?
I reckon I came with an almost perfect background for the TT; a bunch of years racing dirt track as a kid, then 10 years gaining a lot of road racing experience in Australia and Asia as a professional rider – albeit making bugger all money! So I came to the TT in my 20s – young but with a huge amount of experience and very little regard for my own safety. I was prepared to die to win. I get goosebumps thinking about it now, but I remember when I won my first TT. I used to stay in the shower for a long time on the morning of a race and visualise the circuit. Before I left the house I would always look in the mirror and say; Today is as good a day as any other to die. I look back now and I can't imagine saying that, but I used to look at myself in the mirror, believe it, and then go out and do what I had to do. Don't get me wrong, if you just go out there, grit your teeth and tell yourself you'll win before you die you'll just end up in a hedge, but I really was prepared to lay it all on the line.
And is that still the case?
I went to Suzuki in 2008 and that was the first time a team boss tried to shape me. Before that, I had the speed and the aggression but I was trying to kill dead things.
What do you mean?
OK, so at the North West in 2007 I qualified on pole, but was penalised for something so I had to start from the back of the grid. I was thinking; I'm going to win it, I'm going to win it, and I remember Hutchy came up to me and said; Cam, you can't win it from here, no-one's going to remember who finished 10th, just bring it home. I didn't even look at him. I got to fifth before I crashed and had to miss that year's TT. Now, I try to figure out what I was thinking, but I can't explain it, I was just trying to kill dead things.
"Developing a bike at the TT is an incredibly hard job. Normally,you just ride a bike until you crash it and then bring it back a notch. We don't have that luxury here"
It sounds like you were pretty horrible back then…
Nah, I was always smiling, always friendly – I was a little bit different ON the bike though. I actually feel like I'm a better rider now. I'm definitely safer and I know I'm just as fast. I pick my races now. If the bike's not quite right you have to realise it's not your day and it's better to bring it home safely.
Tell us a little bit about 2008…
I was in a really happy place. I was at Relentless Suzuki, I had really good bikes, and like I said, the team boss really moulded me. I won the Superstock and Superbike races. I've made a lot of wrong decisions since then with teams and bikes for one reason or another, and missed out on a lot of TTs because of that, but that's the way it goes, I've got no regrets. The following year, for example, I stayed at Suzuki but they'd changed the bike and it struggled everywhere. To me, it felt Suzuki were stuck in a rut so I went to Honda but there were a lot of broken promises when it came to the support and equipment, and the bike broke down when I was leading a lot of races. Since then I've had a lot of good times and a lot of podiums but I've not had another win.
So what was it about the Norton project that attracted you?
I'd said I wasn't going to race the TT in 2014 because my little girl was due. I hadn't mentioned retirement but, of course, as soon as people hear you're planning to sit a year out they start talking. Then Mick Grant contacted me about Norton. What attracted me most was that Norton didn't ask me to commit to coming over months before the TT. Usually, I would come over to race BSB and a few other events leading up to the TT. Mick said Steve [Plater] was developing the bike and it was in its infancy so there wouldn't be a lot of pressure on me. He said to come a few weeks before to get a feel for the bike, run the race and see if it worked out.
And…
It was full on but the run up to it didn't help. Lola had just been born, our house in Australia had just burned down, and I'd broken both my arms dirt biking earlier in the year… I came over to the UK and the bike wasn't as developed as I'd hoped. I think the team realised how underdeveloped it was, too. I sat down with the team at the end of the TT and discussed what we needed to go again the following year; a faster bike that handled better. They were keen and they're a great bunch of guys, and the project definitely deserved a second year. The guys at Norton sourced a new engine and built a new chassis so I couldn't have asked for more than that.
You said you'd give it another go?
I came over five weeks before the TT this year. My deal was just to race  but I said I'd do whatever I could to develop the bike and make it better.
What was testing like?
Tough. We tested flat out for five weeks, several times a week, and the bike worked quite well, especially on the last couple of tests. We were feeling excited but also knew we needed to keep our feet on the ground. Race bikes are always late so we ended up on the back foot a bit trying to prepare. We came here and picked up a couple of things that we could never have known until we were doing TT speeds.
No matter how much work you do on a bike, you never really know if it's going to work until you're at the TT. It's so bloody tough here and this year is so competitive too, but we kept improving the bike and in the Senior we went quite a bit faster, so we've made another step forward. We need another TT in a month's time!
How do you cope, as a rider, knowing you're only going to be able to compete at a certain level?
During Practice Week you quickly get an idea of where you're going to be in Race Week and it is hard for me as a competitive rider. In 2013, I was on the podium in the Superbike race, so it's tough. But when I got involved with this project I knew it was going to take time and that I would have to take a step back. It is bloody tough and it stings when you see all the effort the team puts in and it doesn't go to plan.
When you're riding a bike on the edge you need to know it's going to go exactly where you put it. If you have that, your confidence just builds and builds over the week. That's why developing a bike at the TT is an incredibly hard thing to do. Normally, when you're developing a bike, you just ride until you crash it and then take it back a notch. We don't have that luxury here.
Some people think that because we're developing a bike there's no pressure, we can just go around and have fun, but I can tell you that I have taken more risks this year at 120mph than I have at 130mph on other bikes. It's not easy. To develop a bike you have to push it.
"I used to stay in the shower the morning of a race and visualise the circuit. I would always look in the mirror and say; Today is as good a day as any other to die"
What happens next?
In road racing you have to be brutally honest with yourself and those around you to progress. Because of the nature of what we do you can't be polite, you have got to be honest. I always try to keep any criticism constructive but I can't pull any punches either. The plan is to do three years, so we'll sit down after the dust has settled and ask the difficult questions. I will tell the team where I think we need to be, they can tell me the same, and we take it from there. I like to finish jobs I start and this is far from finished.
Is there a point when you can say the job's finished?
If we get the bike to run constant, competitive lap times that will enable me to give it 100%, then we'll see where we are at the end of the day. I want to get the bike to a point where riders are saying; Hey, we've got to look out for the Norton because it's serious competition. I'm not saying people aren't taking it seriously now, this year people can see – and are saying – that the bar has been raised, but we're still not a threat to anyone. To be doing the lap times we are is an achievement in itself but we have still got a way to go.
People want the Norton to do well. They are interested in the brand and its history at the TT. They appreciate what the team is trying to achieve and it is special being a part of that. That support is a huge reason why I wanted to be involved, not for popularity but because it's an awesome story in itself.
What is it that you need to be competitive here as a racer?
You need to know the track intimately, you need to be fit, you need to be fast on the bike and you need to have confidence. I think the biggest single thing is confidence.
In the early days I was known for being pretty loose, bouncing off kerbs, people wondering when I was going to crash. I remember John McGuinness telling me not to run the kerbs like I was doing. He told me; If you've got a chance of being in the top three then do what you've got to do, otherwise leave yourself a couple of feet. When I watch John he does just that. I think that's how you survive in road racing. That, and having a little bit of luck.
So what does your future look like?
I still feel like I'm as good a rider as I've ever been, better in many ways because I'm more experienced. I've been asking myself what do I do. Other teams, some that have been on the podium this week, have offered me a spot. Part of me thinks; I'm riding hard, should I have another crack at a win?
It maybe makes more sense on paper to go back to a bike that is winning races now and have another crack. And I'm not saying I've been there and done that, but the Norton project has lit a fire in me. It's an interesting challenge. I like that so many people have said; What are you doing? It's crazy! It won't work! I like that challenge and I'm at a point in my life where I'm enjoying being different.
Quite a few riders have asked me why I'm wasting my time. Others think I'm getting loads of money. John McGuinness keeps saying; I know you're getting £100,000. And I just smile at him. Others respect it, I know someone like Guy Martin will be thinking; Shit, I wish I could be part of something like that.
I will say that I'm into motorbikes more than most racers, without a doubt. Many guys don't have a road licence, let alone a road bike. I don't understand that. I live for motorbikes. I ride bikes most days, I test them for a magazine, I own classic bikes, I ride motocross, I've just bought a sidecar. For someone who just wants to win races now, this project wouldn't be the best decision.
What are the next steps to achieving success with Norton?
To sit down with the team and be honest with ourselves and each other. We need to come back next year and take another step forward, a bigger one than we took this year. This year was tough because we had a list from last year and most of the boxes were ticked. The ones that weren't may have seemed insignificant at home but when we came here they really hurt us.
Like what?
Well, we need to do wind tunnel testing for starters. And the one thing the team does need is a little bit more grey hair. That goes against a lot of what Stuart [Garner, Norton's owner] wants – he wants Norton to build its own talent and its own knowledge. I understand that, but unless we want to go racing for 25 years first we could do with one or two people with winning pedigree to come in and share some of their knowledge. That's taking nothing away from the lads on the team because they do an amazing job.
Has your daughter changed you?
I wouldn't be human if she didn't affect me. Rubbing elbows into Turn One, five abreast on a short circuit is thrilling, but it is genuinely dangerous here. This year has been full on. I saw Franck Petricola on the track, I was right behind Jamie Hamilton when he crashed in the Senior race and he's fighting for his life now…
But, at the same time, I went out riding dirt bikes for fun last year and broke both my arms. We live life in the fast lane, it's dangerous and that's the way we like it but I don't want to take any more risks than I need to and developing a bike involves risk.
So what is it that makes you do what you do a decade on?
My mate is an architect and I asked him if his drive was to design buildings that will be here long after he's gone. I always thought it was important to me that, in 60 years, when I'm not here, people will see my name on a trophy and say; He was a good rider. But my mate told me it is the process that he enjoys. That's made me wonder…
---
This feature was taken from Esses Magazine's Isle of Man TT Special Issue.
Order it at www.essesmagazine.bigcartel.com