The latest additions to the Knox Studio Collection, Richmond and Roseberry jeans are designed to look and feel like your favourite pair of denims off the bike…
but use high performance fabrics and Knox's well-proven armour, to keep you well protected on it.
They're made from 12oz Cordura® denim, which is four times stronger than traditional denim, and are lined with Dupont Kevlar® lining, for extra abrasion resistance. Slim Knox Lite Plus knee and hip protectors – supplied with the jeans as standard – guard against impact.
Both the men's Richmond and women's Roseberry jeans feature a really neat way to deal with the knee armour: the protectors are accessed from the outside by a discreet zip, so it can be removed in seconds, without needing to take the jeans off and pull the protectors from the lining.
A simple solution – at least it looks it on the surface, we reckon it took a fair amount of head-scratching in the Knox design department – but it will make a massive difference to wearing and washing. It also means there are no fasteners inside the jeans, to dig into your legs.
Tailored in Knox's London Design Studio for a flattering fit on the waist, hips and legs, they come in classic blue or black, with subtle detailing and logos. Extra care is taken in the construction of the Kevlar lining to avoid bulky exterior seams.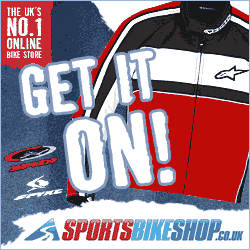 The Richmond jeans come in men's sizes S-3XL with an inside leg of 33 inches; the Roseberry are available in sizes 8-18, with a 32-inch leg. Knox will alter them for you, if you're a short arse, (I refer you to my Author profile!).
Prices start from £129.99. Visit www.planet-knox.com for details.