Guess what? KTM won the Dakar. Again.
This time ridden by a chap we'd never heard of. Oh, and no Brits finished. Again.
But if you look hard enough, there are more than a few interesting factoids about this year's Dakar which may inspire us to tune in again next year. Or not.
Did you know?
1. The main event – the car version – was won (again) by former two-wheel Dakar god Stephane Peterhansel. The hard-as-nails, 50-year-old Frenchman drove Peugeot's 2008-styled DKR racer to its first win in only its second Dakar.
2. It was Peterhansel's SIXTH car victory in the event (2004, 2005, 2007, 2012, 2013 and 2016) matching his six bike wins (1991, 1992, 1993, 1995, 1997 and 1998).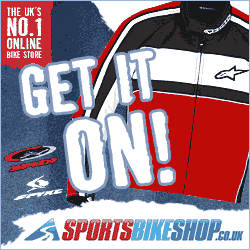 3. SP's teammate was none other than similar ex-two-wheeled Dakar legend, Cyril Despres, who was seventh. The Portuguese won the two wheeled event in 2005, 2007, 2010, 2012 and 2013, all, guess what, for KTM. He switched to cars last year.
4. Brits DID finish the car event – the top being 27-year-old Harry Hunt in a Mini
5. This year's bijke event was won by Aussie Toby Price aboard, yes, a KTM.
6. The Dakar Rally still goes nowhere near Dakar instead it's somewhere in South America. Again.