But who needs Lorenzo anyway?
Oxford Products have announced that the new HJC RPHA 11 is now in stock, and interestingly one of their chosen graphic schemes still carries the name of the 2015 MotoGP champion.
Essentially the 'new' lid is a tweaked version of the outgoing RPHA 10+, but HJC/Oxford aren't trying to suggest anything to the contrary and are using what seems to be a very open and honest technique, selling it as "marginally better in every way".
And to be honest, that's no bad thing. We've been rocking an HJC RPHA 10+ for over a year now and it's been one of the best helmets we've ever worn – even at the modest price point. Oh, and we've never had a lining or visor-fogging issue either.
The press blurb we got last month said: "…the product's central theme is the 'aggregation of marginal gains'. The many little gems of feedback provided by racers on the outgoing RPHA 10+ (none of them individually earth-shattering) have been used to spec the RPHA 11." – a refreshingly different way to word a new product press release, we must say.

The lid looks to be aimed at the racer more than the road rider, with some neat features like a deadlock on the visor, to stop it flipping open in a spill; additional padding in the crown and a larger opening, to help with visibility in the prone riding position; cheek pads with pull straps and self-releasing fixings for safe and quick removal with the helmet still on the rider's head; and a couple of smaller shell sizes (racers have tiny heads, apparently).
We reckon those are all worth a few points at 'bike-night-helmet-top-trumps' though too, so expect to be trumped soon.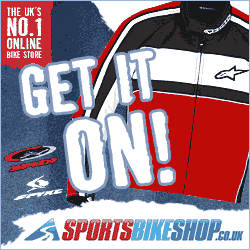 If you don't wish to be, it comes in plain colours at £299.99, and with graphics in varying degrees of lairy at £329.99.
---
[interaction id="568e5e2c6f21c9dc052e84b2″]