Austrain firm begin their celebration of MotoGP by offering special 'fan package' for Austria.
The manufacturer are cashing in nicely on their entry into the 2016 MotoGP paddock with a limited edition 'Fan Package' to fans of the bright orange marque.
The return of the MotoGP circus to Spielberg, Austria in August of 2016 will be the first chance for MotoGP and KTM fans to see the RC16 in action in a race weekend; although it will only be running 'demonstration' laps.
It'll still make for a good celebration for Austria's first GP since 1997 though.
The KTM 'package' includes weekend entry with grandstand viewing and the usual merchandise grab-bag of T-shirt, hat, lanyard (who doesn't need an orange one of those? ;p) and food vouchers.
It'll cost you the very precise amount of £147.68 (the .68p is probably for the lanyard).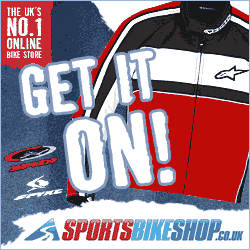 If you're interested, KTM say to contact your local dealer.