What do you give the man who has everything?
According to reports from the valuable resources that are the Daily Mail and Hollywood Life, Mrs West – Kim Kardashian – bought Kanye a top of the range Can-Am Spyder for Christmas this year.
On a live-stream through their website on Christmas day (yes, really) the whole of the Kardashian family assembled for gift-giving and Kanye was seen taking ownership of a brand new, matt-silver three-wheeler.
No details as yet as to the price of the machine – although the Daily Mail predict that it was a cool £15,000 model. We took a look at the Can-Am configurator and the top-of-the-range model is a Spyder RT Limited which would have set Kim back a cool £26,699 – although it doesn't look like she went that route.
Instead, she seems to have saved a pretty penny by going with the £15,999 basic Sypder F3 option. Although we're pretty certain she would have bought the audio-system upgrade!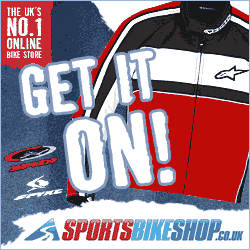 Only thing is, that machine only comes in Steel Black Metallic, so you can probably add the cost of a custom paint job to that as well!
By return, Kanye took the scattergun approach and bought his wife over 150 gifts – there's nothing like the personal touch eh?