If you're not from India then you might not have heard of TVS motorcycles. But that is all about to change… And fast!
The motorcycle manufacturer from Chennai, India is starting to talk up its emergence globally, and their chairman, Venu Srinivasan, is becoming increasingly bullish about their position.
Speaking with ETAuto, Srinivasan believes that his company's approach to producing smaller capacity motorcycles is the key to their success,
'We would like to be among the top five motorcycle manufacturers globally by 2020 and we would like to do that by focusing on products below 250 cc and on southern hemisphere markets like South Asia, South East Asia, Africa and South America.'
And he just might be in a position to back-up this aggressive stance.
TVS are embarking on a massive re-branding exercise which will see their horse logo featured more prominently displayed in both showrooms and on their products; something which they have been quite coy about doing in the past.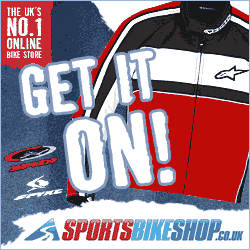 And then there are new bikes on the horizon.
TVS are looking to launch between 3 to 4 new bikes each year between now and 2020, with a view to swamping the Indian market.
"Our strategy is to use premium bikes and scooters in urban markets and commuter bikes for rural markets." – Venu Srinivasan
In December of 2015, the company reported a 4% increase in overall sales, with a large 21% increase in the Scooter segment on top of that. Their main competition – Hero Motorcycles – reported a drop in sales for the same time frame.
A month comparison isn't an exact forecast of the future of course, but as TVS leave their fourth quarter figures with a 15.5% share of the market in 2015, it's an interesting time to be an Indian biker.