The controversy over Rossi & Marquez continues to rumble on.
By now there isn't a soul on the planet who isn't aware of the 'incident' at Sepang between the young gun and his former idol – the one that saw the pair swapping paint and ended up with Marquez on the floor.
And Rossi three points – and a championship – lighter.
Now, two-times 500cc champion Phil Read has weighed in with his thoughts.
In an article yesterday on Motorsport.com, Read has been quoted in his discussion of the situation between Rossi, Lorenzo and Marquez and he's not pulling any punches by claiming that Dorna has a tendency to favour Spanish riders.
Quoted during a talk at the Autosport International Motor Show on Sunday, Read is reported as saying, 'MotoGP is run by a Spanish group, and I feel it's getting like the Spanish mafia. They are favouring Spanish riders, and not supporting fairly the foreign riders.'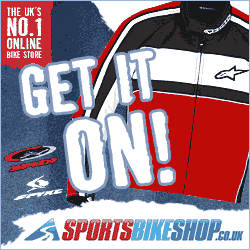 And he wasn't alone in offering this opinion.
Wayne Gardner – himself a GP champion – was quick to agree with Read, and blamed Marquez for the crash, 'The whole situation was aggravated by Marquez trying to hold Rossi up, so he could let Lorenzo get away, and then he fell off of his own accord.'
'I think it was the wrong call by the race stewards to penalise Rossi and put him on the back of the grid.'
With Yamaha launching their new bikes today, the 2016 MotoGP season just can't come quickly enough!