It's 26.29 metres of lunacy and/or genius with a turning circle of a small oil-tanker.
In Gujurat, India resides a man by the name of Bharat Sinh Parmar. By day Bharat works with metal in a fabrication workshop, but by night? Well… Mr Parmar makes other things. BIGGER things!
The stretch motorcycle is a feat of errm.. dedication?!
With a car tyre on the rear wheel and a scaffolding frame that reaches for over 86ft, it barely manages to register as a motorbike at all. And when you see the video and the handful of onlookers helping to keep it upright as it's massive length is manoeuvred into position, you can almost forgive Bharat for perhaps taking his eye off of the ball when it came to development of its handling. But this is a serious record attempt.
In order to qualify as the 'world's longest motorcycle' the bike has to travel – with it's rider – for a minimum distance of 100m (328ft) continuously and without external help. And all on two wheels (no stabilisers allowed!).
Does he achieve his dream?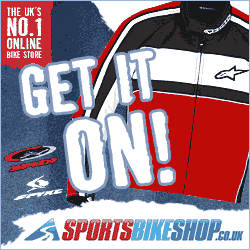 You'll have to watch the video to find out. But we can tell you that his other record attempts of the 'world's largest shovel', 'the world's longest garden rake' and 'the world's largest crutches' – yes, seriously!