Indian riders could be paying a lot for their entry machine into the premium motorcyling brand
If you were in India and watching the news coming out Milan from the Ducati Scrambler Sixty2 launch last month, you'd be forgiven for finally thinking that the realisation of your Ducati owning dream was about to come true.
Sadly, this week Ducati have set their Thai prices for the new, smaller Scrambler and if our conversations are right, it's not looking great for prospective buyers of the 399cc machine.
Most of Ducati's range is imported into the Indian mainland from Thailand – so we are making some assumptions here – but there's usually a premium accompanying this shipping attached to each vehicle to arrive on Indian shores from Thailand. The existing Scrambler is priced in Delhi showrooms for around Rs 6.7 lakh (about £6700 UKP) and by looking at the announced Thai prices for the new Sixty2 of Rs 5.2 lakh, it's not looking good for those who were expecting a huge saving on the new bike; because this would probably result in a price of around Rs 6 lakh for the new Sixty2 in India.
So, with a difference of around Rs 70,000 (just £700 UKP ish) between the two models it's hard to see how you could justify the purchase of the smaller machine – especially when you consider that Ducati have reduced the perceived quality of the equipment on the new machine with lower-spec forks and less electronics. Maybe the cost is all in that second cylinder?
Consider the Ducatu Sixty2 in India against the KTM 390 Duke which offers similar power and features for Rs 1.90 lakh and you'll be paying a LOT for the prestige of the Ducati brand.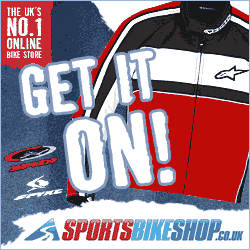 This could all be moot of course, and Ducati may manage to introduce the bike to the Indian market at a more competitive price. But for our Indian readers who have their hearts set upon a Ducati Sixty2, we'd recommend a little extra saving just in case.