You'll just have to treat yourself then.
The Kuberg Freerider is an 8kw battery powered electric motorcycle capable of 34mph.
Like many of Kuberg's previous electric motorcycles, it's aimed at the younger end of the market – Kuberg already make some incredible bikes for younger kids.
The Freerider is supposed to be for teenagers according to their promotional material but forget that. We left our teens twenty some years ago but they've already got Snapchat and the best of their lives ahead of them, so we'll be damned if we're going to let them have something as fun as this all to themselves.
At €3,500 it's quite an expensive toy, but look at it. Look at how much fun this looks buzzing through town on the way to your local forest, via the shopping mall!
But it almost didn't happen.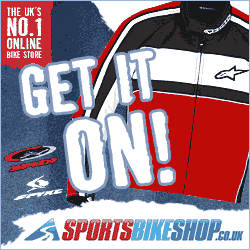 Back in March 2014, electric bike manufacturer Kuberg took to Kickstarter to launch their Freerider concept on the crowdfunding platform with a $100,000 goal. It didn't make the target though, attracting just 24 backers and only a third of the desired amount.
We're very pleased that they were able to get the Freerider into production anyway, because it looks awesome!
The Freerider went into production on December 10th, so perhaps it was a little too much to expect one for Christmas, but that hasn't stopped us adding it to our list of bikes to have fun on in 2016.
---
Top-Level Specs:
MOTOR – 48V, Peak power > 8kW
TOP SPEED – Approx 34 mph (55 km/h)
RANGE – up to 1 hour

CHARGE TIME – 2.5 hours

BRAKES – Hardened 203mm brake disks with sintered brake pads

FORKS – Manitou Dorado Expert 180mm with air pump

SHOCK ABSORBER – DNM BURNER RB-RCP

WHEELBASE – 48.5" (123 cm)

SEAT HEIGHT – 34.5" (86 cm)

WEIGHT – 79 lbs (36 kg)