Thank you Lady Internet and Mr Google!
The official Honda 'Africa Twin' CRF1000L launch isn't until next week. But if you can speak Italian or use Google Translate then you can get a solid impression of it from this Moto.it exclusive test.
Moto.it travelled around 300km in a single day test, with a mixture of road riding and some very fast, dirt-road stretches.
So what did they think?
Well, you'd do well to visit the review and see for yourself (remember, Google Translate is your friend) but here are the takeaway points that caught our eye…
"Overall the CRF1000L is a 'promise kept'. It's an easy bike to ride and enviable, overall balance. There's no vibration and so much fluidity across the low-rev range" – Moto.it
There is much praise for the general set-up of the new Africa Twin, and it would appear to be extremely forgiving in the ride. Brake, throttle response and clutch are soft and usable, whilst the six-speed gearbox is spaced excellently.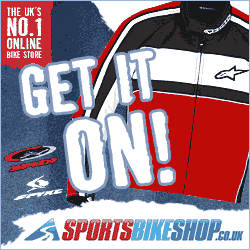 There is a slight question over the 'character' of the engine, but the consensus after this ride seems to be that maybe it's time to forget the 'nostalgia' for the past.
On the dirt, the Africa Twin 'performs magic' and is guided with the same precision that it's predecessor carried. Even with the traction control switched off.
More interesting is the DCT gearbox. On the tarmac it makes riding around town quick and effortless, but how is it on the dirt? Well, the Moto.it guys seem to like it – a lot. It helps hugely on steep climbs but it does add some weight which is noticeable on quick turns; although not by much.
And the overall verdict? A solid '8' and a beautiful sounding Italian sentence,
"La CRF 1000L ha un motore dolcissimo e tanto equilibrio sia su strada che fuori.*"
*The CRF 1000L has a sweet engine and plenty of balance both on road and off.