It wouldn't be the first time that it's happened.
At the Tokyo Motor Show way back in October, Yamaha announced several concept vehicles alongside their new electric motorcycles and MT-range. We paid a lot of attention at the time to the MT-BOT (because it's a ROBOT RIDING A FREAKIN' MOTORCYCLE) and their new, three-wheeled offerings but we overlooked one, significant, four-wheeled machine in their line-up.
Actually, to say that we overlooked it would be a little unfair. I mean, we saw it, but kind of dismissed it out of hand because we've already seen some bizarre four-wheeled concepts from Yamaha this year and we just dismissively assumed that Yamaha would never produce a car in reality. Right?
Well, no. The concept that they revealed would appear to be a little further into production than many first thought.
And they do have a history of this kind of thing. 
Back in the late 1950s, Yamaha had a few engineers embedded in Europe to gather inspiration from the small, two-seater sports cars that were being built by marques such as Jaguar, MG, Porsche, Alfa Romeo, Pininfarina and Ferrari. It didn't take them long to learn these mysterious new European ways and to merge them with their own engineering nous; and as quickly as 1961, Yamaha test drivers were already tweaking the little-known Yamaha YX30.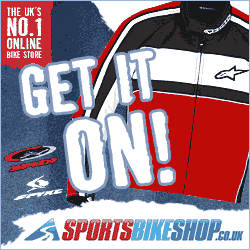 This was an interesting machine. Based around an engine stolen borrowed from an MGA – because at that time, import restrictions where still in place with Japan – it was essentially a fibre-glass 'mock-up' body produced to sit atop the tubular steel frame that allowed the Yamaha engineers to play and test with the dynamics of such a set-up. It also led to the development of the company's first ever, four-stroke engine.
After the promise of the YX30, Yamaha looked to more local companies to expand upon their ideas with and so Nissan an Toyota joined them in a working/development group.
This group would then eventually disband but be reformed in some way by Toyota and Yamaha later in the '60s and lead to the legendary, Toyota 2000GT. Annoyingly for Nissan, this was a design that Yamaha had first taken to them, but they declined the offer.
The Toyota 200GT was a limited-production, front-engine, rear-wheel drive, two-seat, hardtop coupé/grand tourer designed by Toyota but in collaboration with Yamaha.
In fact, it was manufactured under contract by Yamaha between 1967 and 1970.
It's mainly famous now as being the car that Sean Connery had to have 'custom-built' to fit his 6 ft 2″ frame for the Bond movie, You Only Live Twice. And by 'custom-built' what we actually mean is that they turned it into a convertible specifically for the movie because Connery was so tall his head need to 'poke through' the roof-line!
Car development was soon overtaken by that of their other divisions for the majority of the 20th century, but Yamaha continued with their engine development and supplied several Formula 1 teams in the later '80s through to '97.
Which brings us into the present day.
As early as November 2013, Yamaha became one of the first manufacturers to adopt Gordon Murray's 'iStream' creation process and announced plans to develop the Yamaha Motiv.
The MOTIV.e – as it's now officially called – will be built with both petrol and electric drive-trains and is designed very much in the Kei car mould of tiny, sub-litre cars that have long been an obsession of Japanese commuters and city drivers.
This is the new Yamaha Sports Ride
And Yamaha seem to have bought into Gordon Murray's innovative manufacturing process in a big way – making strong use of their new, carbon-fibre technology which swaps the previous glass-fibre used in Murray's iStream manufacturer and replaces it with a honeycomb paper core which is then sandwiched between two carbon-fibre skins.
Little is known about the actual power-train of the new car though. With some reports mentioning a three-cylinder, petrol engine whilst others eschewing internal combustion altogether and hinting at Yamaha's new, electrically-powered developments.
Now we just need it to be driven by a Rossi-taunting robot and the future will be complete!