Jorge Lorenzo won the 2015 MotoGP championship after leading the final race from pole to flag.
Both the Honda's of Marquez and Pedrosa were chasing – with Rossi having battled his way from the back of the grid to fourth – but in the end the title was Lorenzo's to lose. And the expected challenge from the Honda racing team compatriots never materialised.
The annoyance at a lack of the expected tussle upfront was something that many Rossi fans and neutral's alike would have been sharing with their television sets across the world, why did Marquez only seem to put a move on his team-mate Dani Pedrosa and not the leader, Lorenzo?
One man who had more reason than any of the spectators to be aggrieved was Valentino Rossi, and in a post-race interview with Italian and British TV he shared his anger. He didn't hold back…
"In the last three races we saw something that we've never seen before in our sport"
'This season, from the first race was a great season. I was always competitive and never made any mistakes. I think that after Motegi I had the potential to win the championship but unfortunately from the race in Philip Island something changed, and in the last three races we saw something that we've never seen before in our sport.
I think that the situation was already bad, but today we saw something that was embarrassing for everybody. Because it was unbelievable the behaviour of Marquez was something very bad for everything – especially for the sport – because it is something that nobody expects; a Honda rider that makes a winner of a Yamaha rider and who only gave the maximum to push out his own team-mate is something that nobody expects and I think is very very bad.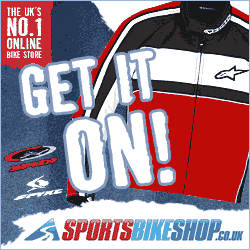 "Today we saw something that was embarrassing for everybody"
Anyway, it's like this and we just have to expect it. I'm happy because now everyone can see what I said in Australia is true. I don't understand the behaviour of Marquez. It's very difficult for me to say something to him, but I hope that he will understand what he did in the last few races later on in the future of his career.
So you think that Marquez and the Honda's had the opportunity to overtake Lorenzo?
For sure, the Hondas were faster! We know that in the second part of the race the Honda's had the better potential, but – as we saw on television – Marquez just protected Lorenzo as he did in Philip island and in Sepang. And in the end, I think that Lorenzo can't be very happy because this isn't a championship that he won on the track. But anyway… It's like this.
"Marquez just protected Lorenzo."
For many, there is no doubting that Lorenzo is a worthy champion. The points table doesn't lie and Lorenzo's race wins this year have been nothing short of outstanding. It's easy to forget amongst all of the discussions that this was Lorenzo's fifth World Championship. But Rossi's anger and disappointment is palpable.
Last night was the awards presentation for the three championship titles. It's a big, swanky affair where the riders and the teams let their hair down after a season long concentration of maximum effort. The star of every ceremony for the past decade has been Valentino Rossi – regardless of his championship status. This year, he chose not to attend.
"Today was embarrassing for everybody" – @ValeYellow46 lets fly after being pipped to #MotoGP title at #ValenciaGP. https://t.co/vw8tNYRs3y

— BT Sport MotoGP (@btsportmotogp) November 8, 2015