We're all Scrambled out.
There have been a few bikes that were revealed during the Milan/EICMA show last week that we haven't got around to covering here on Motofire yet.
The show is so large that it's almost impossible to feature everything that has been released without a huge team of people working for you or without doing a lazy, verbatim 'cut and paste' of the press release. But there's also another reason, one that has left us a little weary. And that is the amount of Scramblers on show this year.
There's no doubting the success of Ducati's influence here. The Scrambler that they released last year is responsible for a huge increase in their yearly sales and the knobbly-tyre aesthetic still can set hearts racing on sites such as Bike Shed and Silodrome. But now there's so many Scramblers to choose from it's hard to distil the great from the good, and the bad from the just plain derivative.
We've reached peak Scrambler.
We're not even going to mention Triumph's Bonneville Scrambler at all here. Not because we don't like it, in fact it's a great bike, but nothing is new with it since the last revision; and it doesn't need our help. It's still doing well for the Leicestershire based firm – the images of Beckham riding through the Amazon and Chris Pratt chasing velociraptor's in Jurassic World have helped see to that.
So we'll just cover the Milan show debuts.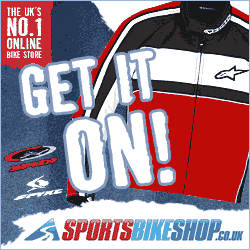 First up – naturally – is the new Ducati Scrambler Sixty2. A 399cc, V-twin that throws out 41bhp into a slightly cheaper package when compared to the 'original'.
Then we have the BMW Scrambler. A 110bhp Boxer-twin – as seen on the incredibly popular RNineT (this is essentially a cheaper version of that bike) – that radically reduces the cost of production compared to the RNineT.
Now for a bike we haven't featured yet, the new Moto Guzzi V7 II Stornello. Guzzi have already updated the V7 engine and chassis and this is the new 744cc, A2 compliant, 47bhp version of that with higher bars, longer seat and knobbly rubber.
Benelli – the brand that just refuses to be beaten into submission – are next up on the Scrambler train. They announced their new Leoncino on the second day of EICMA which looks every bit the Scrambler that you'd expect from the Pesaro based firm. Even down to the Lion emblem on the front mudguard/fender.
It's 500cc of bespoke 'Lion Cub' that makes 47bhp from its parallel-twin and actually looks pretty fun.
We've almost forgotten about Honda this year. They had a few revisions and a couple of other announcements up their sleeve (new Africa Twin, anyone? Anyone?) but they also unveiled a couple of concept models. Have a guess what one of them was?
Yep, you got it right. The CB Six50 is a CB650f (see what they did there?) with an upright riding position, taller and narrower seat and chunky tyres. To give Honda their due, this is one design that at least makes an attempt to push the 'scrambler' model into a slightly more futuristic, fresher direction. And that exhaust gives us a funny feeling in our lower regions.
So where does that leave us?
As long as the market will allow it, companies will keep pushing out Scrambler-style versions of existing models because they sell. But it only takes a rudimentary look at the new custom machines coming out across the world to see that the Scrambler look is beginning to fade and being replaced with more street and performance orientated machines.
In this regard, the new Yamaha XSR900 would appear to be ahead of the curve.
So expect to see a lot more Street Tracker style bikes from the bigger players this time next year.