Honda team boss, Shuhei Nakamoto, has spoken out about the latest MotoGP drama that has gripped the sport since Yamaha rider Valentino Rossi and Honda pilot Marc Marquez clashed at the Sepang MotoGP round.
In a Question & Answer style press release made available by the Honda Racing team last night, the Honda boss states clearly that he believes his rider to be innocent of the accusations made towards him by Rossi and that it is the Yamaha rider that is at fault.
The statement opens with what it calls are the 'clear facts' surrounding the bru-ha-ha,
Marc Marquez won the Australian GP, overtaking Jorge Lorenzo on the last lap, and therefore taking away 5 points from him in the Championship.
On Thursday prior to the Malaysian GP in the Pre-Event Press Conference, Valentino Rossi accused Marc of racing against him in Phillip Island to help Jorge Lorenzo.
In the Malaysian GP, Rossi intentionally pushed Marc out of the racing line which caused him to crash. Race Direction gave him a penalty for this action, confirmed by FIM.
Then – in a series of questions and answers – Nakamoto continues to praise Rossi and his unarguable record and contribution to MotoGP whilst simultaneously calling him out as having purposefully kicked out at Marquez's bike just prior to his crash,
"It is clear that Valentino intentionally pushed Marc towards the outside of the track, which is out of the rules, therefore Marc had no other option other than to run wide. The data from Marc's bike shows that even though he was picking up the bike trying to avoid contact with Valentino, his front brake lever suddenly received an impact that locked the front tyre, which is the reason for his crash. We believe that this pressure was a result of Rossi's kick. The data acquisition from Marc's bike is available if anybody from Dorna, the FIM or media want to check."
And it doesn't stop there.
When asked if he agrees with the decision made by race direction to allow Rossi to keep his race points but to start the final round in Valencia from the rear of the grid, Nakamoto is clear as to how he feels any ruling should have been dealt with,
"We respect the decision of Race Direction and don't want to pass judgement if the penalty they administered was right or wrong. However, we do believe there was enough evidence to allow them to take a decision during the race, it was not necessary to wait until the end."
If this decision had have been made by race direction immediately, this disqualification of Rossi during the race, this would have almost certainly cost Rossi his precious, tenth world championship.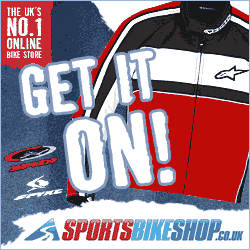 Everybody would appear to have their own, personal interpretation of events in Sepang, but what is crystal clear, is that the final round in Valencia this weekend is going to be one of the most intriguing conclusions to a MotoGP championship for many years.