And they might just do it too.
Tucked away in the corner of the Milan motorcycle sit Taiwan-based company Gogoro. You won't read about their announcement that they made today on many of the larger motorcycle-based publications – the noise of the big manufacturers will have seen to that – but they might just be capable of changing the world.
It's a cliche to call an electric company the Tesla of their sector but the clever technology isn't the electric powered drivetrain of the Gogoro Smartscooter, it's actually in their ground-up imagining of the entire, battery-powered infrastructure. Hence today's announcement.
Instead of buying an electric scooter and then struggling with the 'range and cable anxiety' that are the most vocal concerns of this upcoming segment, Gogoro want you to lease their batteries. So you buy the scooter but Gogoro maintain ownership of the actual fuel-cells that sit in the seat of the machine. Kind of like a cellphone/contract purchase that you'd make through your mobile provider.
How does this work?
It's actually quite simple. The Smartscooter has two, replaceable battery packs that sit under the seat of the bike and as a rider you are encourage to visit a local GoStation when you need to update your power. These GoStations' are basically ATM machines for batteries and according to the guys on the stand today, you're able to swap out and effectively refuel your Smartscooter in under six seconds. That's a complete 100% charge of your scooter which should be good enough for 70 (ish) miles of city riding.
After successfully launching in Taipei earlier this year – they have 89 GoStations currently in use and have sold several thousand machines, Gogoro have chosen Amsterdam as their first city upon which to launch their electrical onslaught. It makes perfect sense.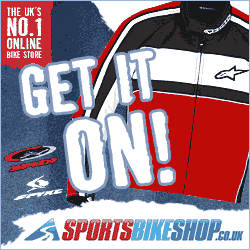 Amsterdam as a city has the culture, technical prowess and progressive-minded thinking to be able to adopt such a huge sea-change in behaviour for the regular motorcyclist. And it's a city that just loves two-wheels.
But how will it cope with requiring a whole new infrastructure?
The representatives at Gogoro say that one of their basic GoStations can be installed wherever you have a power outlet, and that they can get a GoStation up and running within 30 minutes. This also means that they are able to install charges on an 'event' or temporary basis – meaning that they can move them around to better locations with ease.
It's all about your apps
These days you can't launch anything without an app to power your product but in Gogoro's case, this is an important companion to the scooter itself. The app is where you can control the customisation of your machine, the colour of the dashboard lights for example or even down to the noises that your machine makes on various actions such as indicator noises or remote locking sounds. They even say that you can edit the lighting for turn signals and tail-lights, but we can't see the European lawmakers allowing that to happen anytime soon.
There are a lot of electric vehicles arriving onto a market that is slowly staring to adopt them as a suitable means of transport, but we were impressed by the completeness and thorough way in which Gogoro have kept up with their 'ease-of-use' ethos.
It really is like an smartphone in that regard. Amazingly detailed and complicated technology wrapped up in a clean package that is easy to understand and to operate.
We'll be keeping an eye on their Amsterdam launch in 2016 with interest.