Try to watch the 2015 race without wincing just the once.
We love a bit of road-racing here at Motofire HQ. We've been to the IOM TT several times and completely relish in the atmosphere and heady-funk that is the mixture of adrenaline, expectation and balls-out fear. But the Macau GP is something else entirely.
The race was broadcast live on BTSport over the weekend (for a company that have been much maligned in the motorcycling press for their aggressive 'pay to watch' approach to motorcycle sport they're certainly providing thorough coverage) and for those of you who were unlucky enough not to see it, there is now a video of the entire race up and live on YouTube (you can watch it above).
This year saw Peter Hickman win the race at his very first attempt. He did attempt to run last year and actually qualified for the event but a crash saw him – or more accurately his bike – unable to race, but this year he was simply unstoppable. Strating from second on the grid he spent the majority of the race chasing the pole-sitter, Martin Jessop before managing to secure a win by just over two seconds.
It was an all British podium – not sure what that says about the mentality of British motorcycle racers?! – with Michael Rutter taking the third place after battling with John McGuinness and Ian Hutchinson for most of the twelve-laps.
But the result is almost inconsequential. Just look at that track. Then look to see if you can find any run-off for riders who might get their corner entry wrong…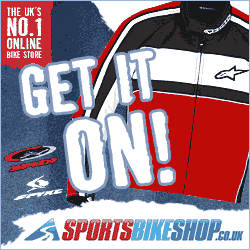 Now close your eyes and try not to choke on the respect you have for those riders who even brave such a track. Incredible.