If you hold any aggression towards the future of transport being smaller capacity and electric vehicles then look away now.
These aren't for you.
On October 29th, Yamaha are going to take the silky covers off of their latest round of concept motorcycles and they show clearly the direction in which the Japanese manufacturer is looking to take.
The Resonator125 (which they refer to as a reference vehicle) is an exploration of texture and materials. Designed as a 'sports bike for young people' it takes its inspiration from musical instruments and features a plethora of wood grain and brass. It's a steampunk lovers dream.
"The Resonator125 is a concept model that proposes a lifestyle with an authentic sport bike for young people who have not yet discovered the joys of motorcycling" – Yamaha
It's an air-cooled, 4 stroke, single cylinder, turn of the Victorian era inspired 'sports heritage' machine. Tally-ho!
The main throng of the Tokyo-based reveal will be electric however.
After showing a couple of reference bikes last time around, the development of an electric-powered drivetrain has continued at a pace. The PES2 and the PED2 are the results of that exploration.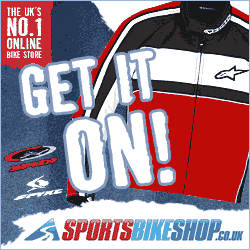 The P in these bikes' titles refers to 'Passion' apparently, with the E being the obvious and the S and D standing for Street Sport and Dirt respectively.
Both bikes provide power that is equivalent to 50-125cc engines but the big news for the PES2 is that it features a motor within the front-wheel hub which will essentially mean that it's two-wheel-drive.
Oh, and then there's a bicycle – the YPJ-MTB.
Which, we have to be honest, actually looks pretty sweet.