BMW's all-new naked roadster gets the lively new flat twin from the R1200GS, a new chassis with conventional forks, and as much technology as the flagship S1000RR. Sounds like a winning combination. And it is.
Within a few miles riding BMW's new R1200R roadster, I'm sold. It's brilliant. We're in Benidorm, Spain, for the launch of the new bike – new engine, new chassis, new look – and I've barely got out of the car park and onto the city's greasy roads and lethal roundabouts before I'm grinning to myself, humming a merry tune and generally bopping about on the machine like it's a space hopper.
"I'm grinning to myself, humming a merry tune and generally bopping about on the machine like it's a space hopper."
Why so chipper? Because it's right. Everything about it is right. The engine feels smooth, lively and pokey, thumping up and down a short rev range with such instant throttle response in any gear it makes thrapping about overtaking traffic a total gas. There's absolutely no transmission lash anywhere, punting out deep, booming drive from as little as 1200rpm in top. It's nothing short of breathtakingly flexible. It's the kind of engine you relish playing with, rather than merely using.
The lump is basically the same watercooled 1170cc 115bhp (measured; 125bhp claimed) flat twin in last year's R1200GS and RT, with very slight exhaust and intake retuning to add even more bottom end response.
But the new generation boxer is no ploddy old slug of a motor you might remember from the 1990s flat twins, and it's much more vibrant than the previous 100bhp R1200R engine. It's feels about 20 years younger; peachy, potent, full of grunt and capable of highly entertaining low speed acceleration on a sniff of fuel. Plenty of character too – no harsh vibes, but a rich, organic chunkiness as pistons bang their business out below (incidentally, the new motor has reversed its crank rotation; it spins anti-clockwise, meaning the bike rocks slightly to the left when you blip the throttle in neutral).
The 1200R is no supernaked – it's not as light or as outright powerful as steroid-ridden monsters like Aprilia's V4 Tuono, KTM's 1290 Super Duke or Triumph's Speed Triple. But it's much more charismatic than Honda's CB1000R or Kawasaki's Z1000. My personal opinion is, for general tomfoolery and mid-speed, worry-free road riding, the R1200R is the ideal spot between them all.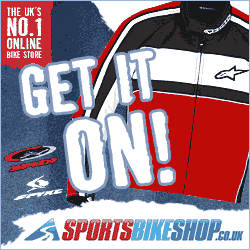 The bike I'm on is loaded with an optional quickshifter that gives clutchless, full throttle upshifts and clutchless, closed throttle downshifts too. Sometimes it's fun, and sometimes I use the clutch to modulate the bike's acceleration. But the system never once grinds, or chops in or jumps a gear. It's so perfectly behaved you just forget it's there.
The R1200R has a new chassis too. The most obvious shift away from the old R1200R are the 45mm Sachs usd forks running, if you specify it, BMW's semi-active suspension. The old bike was basically a road version of the GS, complete with Telelever front end. Telelever is a suspension and steering system that replaces conventional forks. It was debuted by BMW in 1993, with the benefit of reducing, or eliminating, fork dive on the brakes. Then it turned out some fork dive is a good thing, so over the years BMW doggedly kept refining the system's odd behaviour – as well as little fork dive, the geometry of the wishbone design meant the early systems actually lifted if you revved the bike at standstill. In practice it was just very odd, only later becoming less odd but still different, as BMW modified the arrangement to behave more like normal forks.
"And now they've binned Telelever completely on the R1200R"
And now they've binned Telelever completely on the R1200R and forthcoming half-faired R1200RS. BMW state two reasons for switching to forks: one is practical – the new watercooled motor needs a radiator and, on a naked bike with a Telelever front end, there's nowhere simple to put it. The second reason is BMW now tacitly admit forks give better feedback and more control over the front tyre on a roadster, and that Telelever is better suited to adventure bikes.
And they're right. The R1200R handles with outstanding ease. With a relatively low centre of gravity, the bike rolls rather than flicks, which makes it feel incredibly neutral steering – not heavy, not an effort to turn, but not flighty or snappy either. It's the kind of handling that makes it easy to get into a natural rhythm, flowing along the road like water running its course. Ride quality from the semi-active suspension is wonderfully supple, flooring the bumps but feeding back essential information about the bike's attitude. The suspension settings incorporate lean angle data, so for example the forks will stiffen under braking, but then release some damping as the bike turns in. It means the R1200R instinctively feels like a hard bike to just fall off.
The riding position is perfect; with four seat height options to choose from, I've gone for the tallest of 820mm, which is also slimmer. I'm 6ft and it's the perfect choice for me – sat deep enough into the bike to dodge the worst of the wind (with the optional nose cone), but with enough weight over the front end to feel nicely balanced. The BMW's build quality pings off almost every metallic and plastic surface before your eyes; a couple of cheap panel covers and the earth wiring on the starter motor are offset by the classy cast headlamp bracket, the quality of the bars, brakes, levers, clocks, lights, filler cap, tank etc. Even the switchgear looks more robust than before (good job too). And the clocks are ace – big analogue speedo with an offset TFT screen that has three different graphical displays.
"I'm 6ft and it's the perfect choice for me"
Fuel consumption over the (hectic) ride is around 38mpg – the 18 litre tank fuel light comes on and shows 50 miles remaining after only 100 miles, so I'm hoping the tank wasn't brimmed when we started the ride (although 18 litres at 38mpg gives a range of 150 miles, so maybe it was).
Of course, being a BMW means the R1200R comes with a battery of accessory options, with three 'packages' listed below (although you can chop and change almost any of them). BMW say very few customers buy the base bike, and with such an array of technical goodies on offer – cruise control, advanced traction control modes, semi-active suspension, quickshifter, not to mention luggage, screens, belly pan etc – you'd be hard put to resist adding a few in the showroom.
So that's the R1200R – a thoroughly entertaining, vice-free, fun naked bike that won't rip your arms off, but will boogie at a fair old pace with a high degree of safety. Yup, I'm sold alright.
Except… well, I want to try the one with the half fairing first. R1200RS launch next, please.
---
BMW R 1200 R range/equipment
R1200R: 
Exclusively in Cordoba blue
ABS as standard
Automatic Stability Control (ASC)
Road & Rain riding modes
£10.250 OTR
R1200R Sport:
Exclusively in White with red frame & logo
Engine spoiler & instrument screen
Dynamic Traction Control (DTC)
Riding Modes Pro
Gear Shift Assist Pro
Daytime Riding Light
LED indicators
Stainless steel tank cover
£11,060 OTR
R1200R Exclusive:
Exclusively in Thunder Grey metallic
Gold forks
Stainless steel tank cover
Gold-anodised brake callipers
Dynamic Electronic Suspension Adjustment
Cruise Control
Centre Stand
Luggage rack
Pannier fastenings
Onboard Computer
Preparation for GPS
£11,910 OTR