A Taiwanese startup has its sights set firmly on revolutionising short-distance travel with its new electric scooter
And they mean business. Formed by a group of ex-employees from companies like Nike, Microsoft and HTC (in fact, HTC's billionaire owner is an investor in the new company), Gogoro are bringing something completely new to the table – and the scale of their vision is quite frankly mind-boggling.
Inspired by the premise that, by 2030, there will be 41 "megacities" (the majority being in Asia, where their initial efforts will largely be focused), Gogoro believe that they have found the solution to simple, efficient, short-range urban travel.
Before we go any further, this recently-released video will give you an idea of what we're talking about:
Yes, that's right. It's an electric scooter – a nicely designed electric scooter, admittedly – that you don't need to plug in.
Ever. No need for charging stations – not exactly easy to find at the best of times – and no waiting around for hours for your cell to replenish once you actually manage to locate one.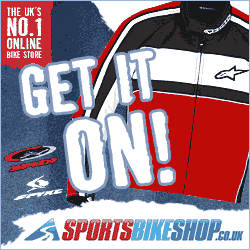 The way Gogoro works – assuming it comes off – is as follows: you pull up at a "GoStation" (essentially a vandal-proof vending machine full of replacement batteries), pop the top of your scooter up, take out your used battery, and replace it with a new one. In theory, once you've got the hang of it, it should take under a minute before you're up and running again.
None of this seems that revolutionary, you may be thinking – but this is where the scale of their ambition really reveals itself. They intend to flood cities with "GoStations", and they want to install one every mile. Just imagine that – in a city like Tokyo, for example, whose greater metropolitan area covers over 1300 square miles – they want to install a station every mile. And they want to do this in multiple cities across the world.
But they're not overly concerned. They really think they can do it. And they've already generated over $150 million in investment capital to try and make it happen.
There's loads more we could talk about – the fact that used batteries will be recycled to power data centres and cloud computing systems; the 256-bit encryption to ensure that batteries are programmed to only work with your individual bike; the 60 mile range on a single charge – but the folks over at The Verge  have put together an excellent article that goes into much more detail. To be honest, we've only scratched the surface here; the technicalities and logistics are making my head hurt already.
We'll be watching this one with interest. I must admit that I'm both excited and sceptical – it'll take a monumental effort to get this off the ground from a standing start. Good luck to them!