It's our worst nightmare to find out our bike has been stolen.
We try our hardest to stop it from happening but sure enough, one day, some thieving scum will try to get their hands on it.
For one Californian man Friday was a special day when he was reunited with a cherished motorcycle which was stolen from him more than nine years ago.
A few weeks ago Ignacio Hernandez was browsing Craigslist for Christmas presents and came across a bike which looked very much like one he used to own. He emailed the very helpful seller to ask for more details, the frame number being one which turned out to match old records.
Ignacio contacted the California Highway Patrol Help Eliminate Auto Theft team after he found the 1986 Honda XR-80 motorcycle. They recovered the bike which the current owner didn't know was stolen as it had been sold multiple times since it's theft 9 years ago.
The motorcycle was in good working condition and Hernandez who had perviously owned the Honda from new now plans to give it to his son for Christmas.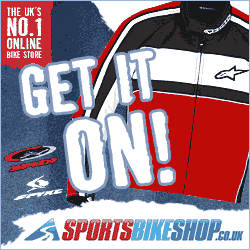 Happy days and a happy Christmas for Ignacio.