Do you remember that ridiculous Rossi pass on Casey Stoner down the corkscrew at Laguna Seca in 2008?
You know the one? It's when he took a couple of seconds of MotoGP action onto the dirt to cut inside of Stoner in what was a pretty epic battle.

 (You can remind yourself of it here from 0:42 secs)
Well, he's back at it again.
The video at the top of this page is from Monza Rally this past weekend. It's not exactly a circuit known for it's broad overtaking possibilities but even still, it looks as if Valentino Rossi has forgotten that he's piloting a vehicle at least TWICE the width of his usual racing machinery. It's the kind of pass you often think about making on the Go-Cart track, but then decide otherwise because your ambition far outweighs your talent.
It's an audacious bit of racing from the man often regarded as the G.O.A.T (Greatest Of All time) but lets not forget that he's not a stranger to the four wheeled car – he tested for Ferrari in 2006 and raced a Suburu Impreza in the WRC class last year.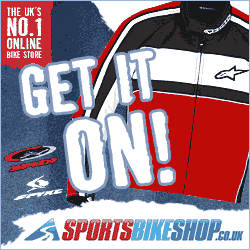 Let's see if we can't get him, Marquez and Hamilton in a go-cart/mini moto championship series soon eh?