It's been one unbelievable month for the Motorcycle industry.
With the Cologne show in September and Milan just a month(ish) later, we've seen a resurgence in the industry of sorts – new bikes galore and what looks like being the beginning of a whole new superbike war.
So for this week's Friday Blast we're celebrating the new with the best manufacturer videos featuring the new metal that we've seen arrive over the past few weeks.

Kawasaki H2 – The official Action Film

This is the official 'action film' of the H2 from Kawasaki (their words). It's as dramatic as the bike itself and I don't think we're going to tire of that supercharged engine note any time soon. There's been discussions at MotoFire HQ as to whether we'd be too scared of scratching that 'chrome black' paintwork to ride it – but we all agree that it'd be awesome finding out.
All new 2015 Yamaha R1 and R1 M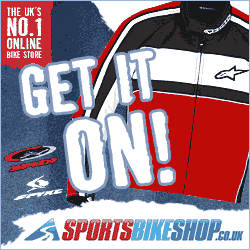 Are you bored with moody, sportsbike videos yet? No, of course you're not. So here's Valentino Rossi with the help of a weirdly sexual commentary to keep you in the mood.
Honda 'True Adventure'

So we didn't quite get the Africa Twin announcement that we had wished for, but we do get the beginnings of the hype machine building up to an anticipated launch next year. Watch this video and then let us know if you don't fancy hitting the dirt and dust of the Dakar rally just once in your life!
BMW dropped the ball on their S1000RR trailer…

So have this lifestyle – and slightly better produced video – instead.
Ducati Multistrada 1200

We're perhaps more excited about the new Multistrada 1200 than we should be. Maybe it's all the gadgets, or perhaps it's the fact that we're suckers for utlitarian bikes wrapped in a tech and nice paint. Either way, we can't wait to test ride this thing.
KTM Freeride E

There's no denying that electric bikes are going to be a big part of our future – and after watching Danny MacAskill take on the Freeride E we welcome our new battery powered overlords!