Roads in Southeast Asia are becoming noticeably louder of late.
The rapid expansion of an aspiring middle class and bank credit that's easy to get mean that customers are falling over themselves to buy the latest motorcycles.
And we're not talking budget Honda 50 and 125cc scooters here either – we're talking Ducati, KTM and Harley-Davidson.
Traffic in city centres such as Kuala Lumpur, Jakarta and Ho Chi Minh City have long been characterised by swarms of small motorbikes and scooters but this has now begun to change dramatically.
Honda and Yamaha Motors – the world's biggest motorbike makers -have dominated this vast regional market for decades, but now the market is shifting. The Southeast Asian market, the world's third-largest after China and India, is undergoing a structural change and those who used to use exclusively budget machines are now earning enough money to buy luxury motorcycles. In fact, in Malaysia and Vietnam, larger capacity bikes are outselling their smaller cousins.
Ducati, Kawasaki and KTM are among motorbike manufacturers looking to build a new area for growth in this market of over 600 million people.
Harley-Davidson is already rolling out a market specific, entry-level motorcycle – the Street 750 – in Asia early next year. The 749cc model has been a huge hit in India, the sales of which had accounted for 60 per cent of the company's local revenue two months after its launch in February. The bike costs 410,000 rupees (HK$51,520) or £4100.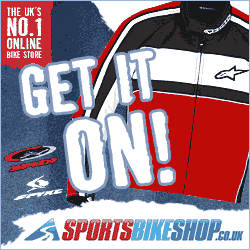 "We are optimistic about the Southeast Asian premium leisure motorcycle market,"
said Marc McAllister, vice-president and managing director of Harley-Davidson Asia-Pacific.
"The motorcycle is perfectly suited to the region's infrastructure and fast-growing urban cities."
In Vietnam, sales of larger models are outpacing the broader market, according to Harley-Davidson and Ducati. In Malaysia, sales of bikes over 250cc surged 49 per cent last year, while the overall market was almost flat.
To be closer to this new growth segment, KTM, Europe's second-largest motorcycle maker, last year opened its first assembly plant outside Austria in the northern Malaysian state of Kedah, two years after Ducati set up a factory in Thailand.
"We notice in Southeast Asia a clear demand for bigger engine capacities. Even premium high-end models like our 1290 Super Duke R show potential,"
said Thomas Kuttruf, PR manager for KTM.
This much money entering the market can only mean good things with decreased development times and ultimately better products for all markets.