Think of travelling long distance by bike and you probably think of something like  a BMW R1200GS, meandering your way through foreign lands, 'finding yourself'.
Or if you're Sushanth Shetty you think of doing it on a Suzuki Hayabusa, without all the finding yourself nonsense.
Sushanth, an avid travller, had always wanted to travel from the UK to his native India, and came up with the idea in a bar (where all good ideas start) in Bangkok.
Speaking to Suzuki, Sushanth explains. "I'd always considered doing it, but I wasn't cut out for six months of riding and finding myself; I wanted to do it as fast as possible.
"It became a concrete plan in January, and I set about looking for the bike to do it on. I looked at a few options, but it always had to be a Hayabusa really. I looked at a few other bikes in the same sort of category, but if any bike is built for speed and covering the distance, it's that."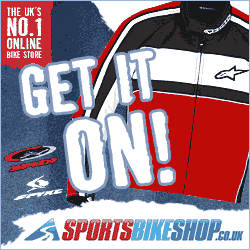 The London-based engine programme manager will be couch surfing during the trip, but has otherwise planned everything to the most minute detail, although it's not yet clear whether he will be able to travel through Pakistan.
I am a bit nervous about travelling through Pakistan in particular. It's a bit unsettling. I'm really looking forward to getting to Iran, but I'm also a bit nervous about the Eastern region and riding toward Pakistan.
"With the embassy of Pakistan still not having made it's mind up, we're having to consider Plan B. This involves riding into Bandar Abbas in southern Iran, getting a ferry to Dubai, and then finding a Dhow to transport the bike and myself across to Bombay in India. It will add a bit more time to the trip; it's a 12 hour ferry to Dubai and a few days on the Dhow, but it's the next best option."
The trip begins at the end of October and the return flight is already booked for November 23.
You can follow Sushanth's progress here.