It's Friday night – sure you should be out at your local, or perhaps getting ready to hit the town/club…
But you're not, you're like me, stuck indoors browsing the Internet looking for stuff to keep you entertained before you can legitimately let yourself go to bed without feeling like a loser at life.
If so, you're exactly the person that these incredible 80s TV ads are for… Feel the breeze in your moustache and the perm from your pillion brush against your neck and dream of better days!
5 – Honda Nighthawk S – starring Freddie Spencer
If you don't want to go out and look for an old Nighthawk S on Ebay immediately after watching this then you're dead inside…
4 – Honda Shadow 1100 – 'Tell him you've got plans!'
File this one firmly under the 'owning a bike makes you instantly sexy' advertising cliche. But then, if someone talks to you like that, what choice have you got but to drop the dinner, tell the kids to put themselves to bed and put on your lucky knickers… He owns a Honda Shadow 1100 for God's sake!
3 – Honda Nighthawk 650 – 'Whose is it?'
More Nighthawk madness. This one is a little less – how should we say it – exciting than the Freddie Spencer version though.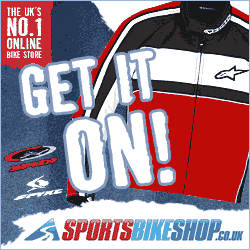 2 – Yamaha Seca 750 – 'Don't follow anyone!'
Why did advertising lose its love of the jingle? I know there are all of those crappy insurance ads, but I mean proper adverts. Imagine if we had songs like this today… 'Make it like Marquez! He is the fast-ez!' – see, you'd be down the showroom instantly!
1- Honda – Good Things…
Do you see how much better advertisements are with songs? I bet you didn't even notice John Travolta at the door in this Honda ad because you were too busy singing along to care.