You know Danny MacAskill? He's the young Scottish chap who is sickeningly skilled on trials bicycles. Seriously, he's that skilled he can land a jump on a railway track.
We knew he was into bikes of the motorised variety, too – he's ridden as pillion to Guy Martin on track before – so it was only a matter of time until he had a go himself.
KTM has managed to get MacAskill on one of their bikes – the upcoming off-road, electric, Freeride E. The embedded video is only a teaser (boo!), but it's got us seriously excited. We can't wait to see what Danny and the KTM can do.
In the meantime, below are some videos of Danny doing what he does on human-powered bikes.
The video that started his career proper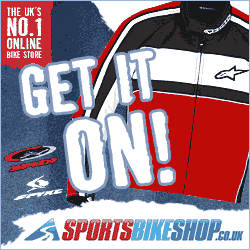 Way Back Home
Imaginate