Freddie Spencer is a legend.
Back in 1985 he became the first – and as of yet – only rider to compete and win in both the 250cc and 500cc Grand Prix categories. He basically won Moto2 and MotoGP in the same year.
Rumours – and it's always rumours – were doing the rounds in the Paddock over the weekend surrounding current leader Marc Maquez and the possibility that he'd run in both the MotoGP and Moto2 classes at the Valencia round on November 9th.
According to this Spanish report, a couple of well-respected and old-hand journalists were discussing the idea and Marquez (and perhaps more importantly his management) didn't dismiss the idea.
So why would he?
Well, Marc has already broken Spencer's record of being the youngest premier class champion and as the two have already had some chats about how impossible it would be for somebody to replicate the feat in the modern era, just a single round attempt might just work. And he would have probably won the championship by the time this round was underway, so there wouldn't be much to lose.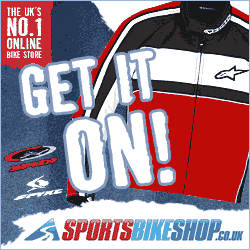 It's worth noting though, that after that amazing season, Spencer never won another GP race – so let's hope Marquez's attempt doesn't run too close to history.