Off road in the California desert, Jesse Williamson is getting ready for the Baja 500, a grueling 500-mile dirt bike race that takes place on Mexico's Baja California peninsula but Jesse also faces an additional challenge.
The retired Marine lance corporal, currently living in Wildomar, California, lost his legs below the knee from an improvised explosive device in Afghanistan in August 2009. All his buddies in the vehicle died.
It transformed his life in a flash. When he came back home, as he tried to recover, he got hooked on pain medications, slipped into depression and suffered from post-traumatic stress disorder.
"The things I was doing up there — not too proud of. I got into doing heroin," Williamson, 23, said.
His friend 1st Sgt. Nick Hamm, a fellow Marine also from Wildomar, California, who was also wounded twice in combat, came to the rescue. Nick recruited Jesse to join Warrior Built, a foundation he created to provide new motivation, camaraderie and support as veterans transition back to life after war. The foundation which is staffed entirely by combat veterans provides vocational therapy in the Warrior Built Garage, a space devoted to off-road biking in Lake Elsinore, California.
"Every time I am able to help someone else, I get a little piece of myself back," Hamm, 37, said.
Thirty-five combat vets work at the garage rebuilding bikes and their lives. The foundation aims to help 100 veterans by the end of this year.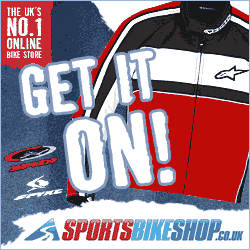 In November, Williamson was the first double-amputee to compete in the Baja 1000, a 1,000-mile motorcross race. In the Imperial 250, the team came in second place in their class despite a sandstorm so bad two-thirds of the riders were unable to finish. The sandstorm was not a problem for the veterans of Iraq and Afghanistan. They took the brutal conditions in stride, sleeping outside in tents and sleeping bags.
"You know there's a lot of sports that are hard, but ours the ultimate consequence is death," Williamson's trainer, Ryan Hughes, said.
via ABC News