As fans of motorcycles and holders of the occasional lust over VW Beetles this confuses us.
Keith Wilbur from Maine, USA and his mechanic, Roland Landry have managed to assault our eyes by attaching the rear half of an orange 1974 Beetle to the front half of a three-wheel motorcycle.
He said he rides about 3,500 miles a year on the trike and loves how people respond to it.
The Volkswagen Beetle "is something everybody recognizes but they don't usually see anything cut up like that," Wilbur said. "When they see a front wheel on that, it just blows their minds."
The 'vehicle' is reported to have cost him about $10,000 to assemble.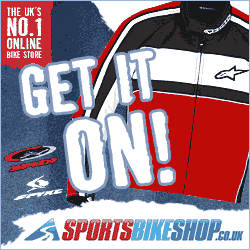 We really want to like it, we *really* do… But, we don't.
Why would you do this?
Source: Bangor Daily News