Michael Dunlop took his 3rd win of the 2014 Isle of Man TT this afternoon in the Supersport race, finishing ahead of the 'Flying Kiwi' Bruce Anstey in second place by nearly nine seconds.
The Ballymoney rider led the 4 lap race around the 37.7 mile course from start to finish, pulling out a lengthy gap at the top of the time sheets on the first lap ahead of Anstey who had started just 10 seconds ahead of him. After pulling back over 6 seconds with a 126mph standing start lap, Dunlop caught the veteran on lap two, after which the pair circulated in tandem for the remainder of the race before Dunlop allowed Anstey to take the chequered flag first, while still maintaining a lead of 8.8 seconds. , catching Anstey, who started 10 seconds ahead of him, and lapping the TT course in tandem with the veteran for the second half of the race following their pit stop.
The younger of the Dunlop brothers, William, finished the race in third position behind the dominant Honda. The Tyco Suzuki rider had been well in contention for the win at the beginning of the race when the trio were split by little more than a second. However, Dunlop soon fell back behind Anstey as the Padgett's Honda man picked up the pace to a gap of near 6 seconds. Dunlop crossed the line 14 seconds adrift of his brother, and only a second ahead of 4th placed and young sensation, Dean Harrison.
James Hillier brought his Quattroplant Kawasaki home in 5th ahead of a returning Keith Amor, who was visibly emotional heading back to the pits after the 4 laps. Ivan Lintin finished 7th, after giving spectators much enjoyment and surprise after running inside the top 5 in the opening stages. Dan Kneen, Dan Stewart and Guy Martin rounded out the top 10.
Ian Hutchinson's and Conor Cummins' machines were casualties of the ever demanding TT course as the riders suffered mechanical failures on lap one. Michael Rutter's race was hampered through an initial pit stop at the end of the first lap in order to make some adjustments to his Smiths Triumph, he later retired at Creg-Ny-Baa.
Josh Brookes and Lee Johnston had impressive outings up until an unfortunate out braking manoeuvre into Creg-Ny-Baa ended the pairs race. Brookes was running in a solid 5th place at the time, while Johnston was running two places down the order in 7th. The pair were unhurt in the incident.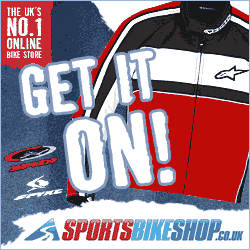 Following the race in the press conference, Dunlop said: "We had a massive change to the bike even though I haven't ridden it all week, we didn't even take it out for practice. Well, I've done one or two laps and we just kept plugging away and for race day we just struggled. You know, Gary and Bruce were riding well. The before this race we turn the bike upside down, inside-out and it worked for us today. I know what I can do on a 600. It was working really well, I can't thank my team enough – the engine never missed a beat."
"I know how hard Bruce has been going all week and I set my sights on him and reeled him in. He pulled a couple of seconds on me in the pits but I managed to reel him in again, I just sat there and didn't need to do anymore. Bruce was riding his own race just sat in second so I left him to it. That's two years now I've been riding with Bruce, caught him up and we had a bit of a ding-dong, it's great riding with him, he's always very smooth and enjoys good racing."
Bruce Anstey was informed that Michael Dunlop had overtaken him in overall wins as a result of the Supersport victory, to which Anstey replied: "I know, will have to wait til Friday to get one back I think! The Superbike is looking good, I'm really pleased with it. Today I gave it my all but Michael did a good job, he caught me on the road. I think once it gets down to about 6 seconds and he can see me in front of him, that's enough to reel me in. But my team did a really good job today, I think we pulled about 4 seconds back in the pits. The boys have been really quick with the pit stops so it's been going really well. The bike just doesn't miss a bit. All credit to the Valvoline and Padgett guys, they've done a superb job. Looking forward to Friday now."
While William Dunlop expressed how he was content with the result yet obviously would have preferred to have finished two steps higher: "We made a big step between the three races, Stuart's been working hard with us. It was a nice bike to ride. I just struggled a bit at the start and held the position. But no, I can't fault the bike at all, it was really strong.
"There were quite a few changes, but we sort of set the 600s aside a bit to focus on the big bike. But as I said, I can't fault the bike, there were just two better boys in front of me today and that's the way it goes."