Ariel have a unique motoring heritage.
There are many who remember the hey days of British motorcycling and then there are the petrolheads of the modern era – the guys (and girls) who know the British, Somerset-based firm for their Ariel Atom trackday/sportscar.
Now though, with the launch of the new Ariel Ace this week, the two-wheeled lovers of the marque can rejoice.
Pitched as a 'serious fun' motorcycle, and pointedly not a sportsbike – according to their spokesperson – this new, 1200cc, 175bhp and 165mph topspeed machine heralds a new era for the small firm. With production look to hit around 100 units in 2015, it is most likely remain an expensive curiosity to most, but it will be hard to deny Ariel every success with a machine that looks this good.
At its core the new bike is built from machined aluminium frame that shares a open and obvious resemblance to the tubes of  the Atom's chassis. This also forms the foundation for a number of customisable options. Ariel are keen to point out that the Ace can be configured as 'a low riding cruiser, or street and naked machines, right through to super sports' styled bikes, all down to customer preference. the girder forked variant shown here looks particularly interesting.
With an unveiling and chance to see the bike in action for the first time at this weekend's Goodwood Festival of Speed, we're just a little bit excited.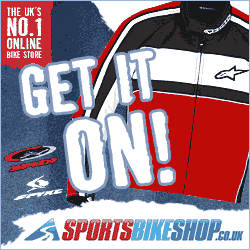 The question is, how much do we need to save up before we can put our deposit down?