Michelin has been named as the official tyre supplier for MotoGP starting from 2016. The French tire manufacturer will take over the role from Bridgestone when Bridgestone leaves at the end of 2015 season.
The official announcement confirms the worst kept secret in the paddock. Michelin had been widely trailed as being awarded the contract, as the French firm had shown the most interest.
Unofficial talks had taken place with Pirelli, and Dunlop had made a formal request for information, but Michelin was the only tyre maker to submit a bid. Michelin has already been testing its 16.5″ slicks at Vallelunga and Clermont Ferrand in preparation for a bid.
The bid to become single-tyre supplier marks something of a turnaround for the French tyre maker. When Dorna decided to go to a single supplier in 2008, Michelin did not enter a bid, saying that they had no interest in racing if there was no competition.
As more and more race series have gone single supplier, that position has become untenable. Tyre development can happen, but it is driven by corporate goals rather than competition, as Bridgestone explained when they announced their decision to withdraw.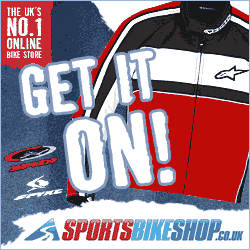 The fact that Michelin was the only tyre manufacturer to submit a bid raises questions over the financial side of the contract.
Bridgestone are reported to be paying some 22 million euros annually for the contract, but with Bridgestone out of the running, and Michelin the only party showing any interest, the question is whether Michelin got the contract at a bargain price.
Commercial details of the deal will not be officially revealed, and so we are unlikely to get an official answer to that question.
The awarding of the contract is just the first step along the way. Next up will be the hammering out of a commercial agreement, which will include details on the quantity and variety of tyres to be supplied.
Dorna is known to want more tyres at the races, but more particularly, they want more tyres for testing. Testing will continue with test riders for the moment, with the first contact for all MotoGP riders likely to come at the first Sepang test of 2015, to provide feedback on the development process.
via MotoMatters